PUBLISHING NEWS
The publisher selected our Cover Graphic.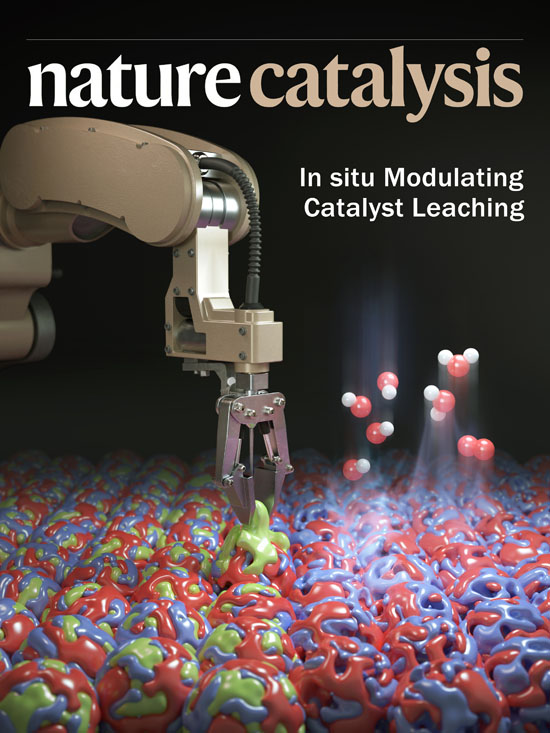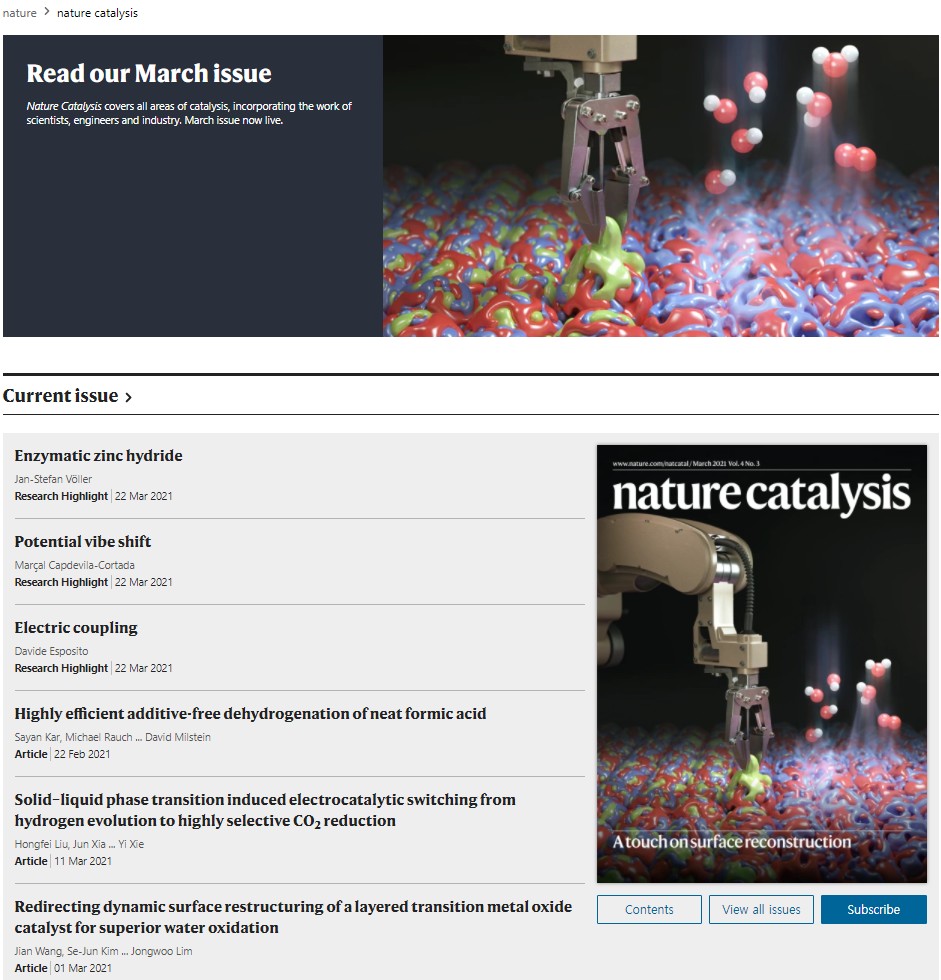 Nature Catalysis _ Cover picture
March 2021, Vol.4 No. 3
Redirecting dynamic surface restructuring of a layered transition metal oxide catalyst for superior water oxidation.
Jian Wang, Se-Jun Kim, Jiapeng Liu, Yang Gao, Subin Choi, Jeongwoo Han, Hyeyoung Shin, Sugeun Jo,
Juwon Kim, Francesco Ciucci, Hwiho Kim, Qingtian Li, Wanli Yang, Xia Long, Shihe Yang, Sung-Pyo Cho,
Keun Hwa Chae, Min Gyu Kim, Hyungjun Kim & Jongwoo Lim
Nature Catalysis volume 4, pages212–222(2021)Cite this article
https://www.nature.com/natcatal/volumes/4/issues/3
Image created by Younghee Lee / CUBE3D Graphic.