PUBLISHING NEWS
The publisher selected our Cover Graphic.
Wiley_Macromolecular Materials & Engineering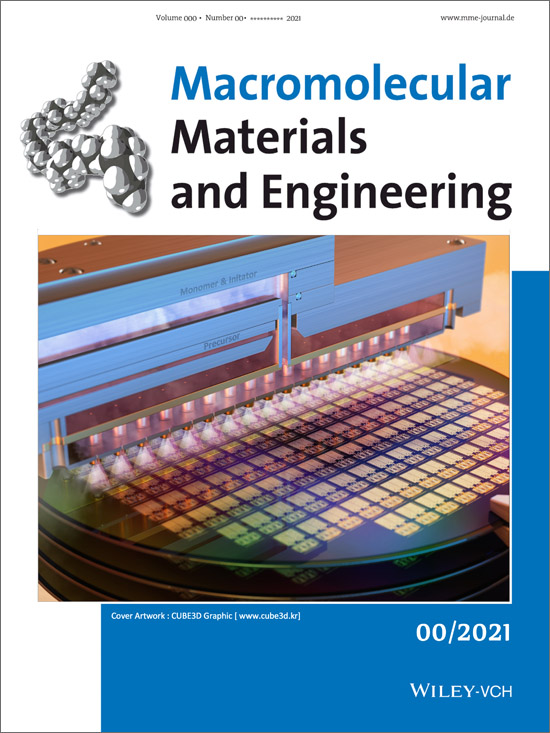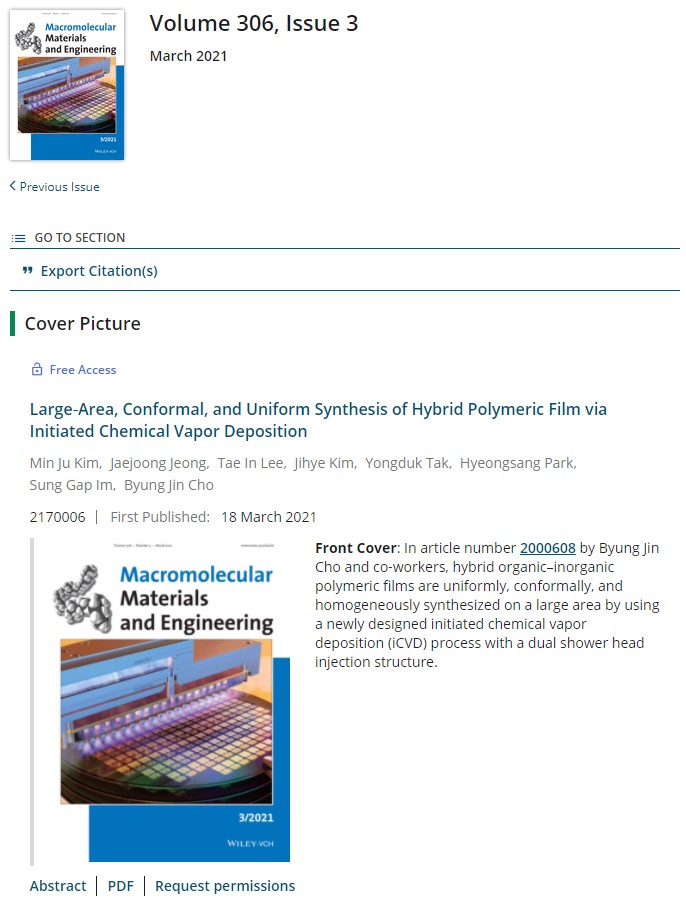 Macromolecular Materials & Engineering _ Front Cover
Volume 306, Issue 3
March 2021
Large‐Area, Conformal, and Uniform Synthesis of Hybrid Polymeric Film via Initiated Chemical Vapor Deposition.
Min Ju Kim, Jaejoong Jeong, Tae In Lee, Jihye Kim, Yongduk Tak, Hyeongsang Park, Sung Gap Im, Byung Jin Cho
2170006 First / Published: 18 March 2021

https://onlinelibrary.wiley.com/toc/14392054/2021/306/3

Image created by Younghee Lee / CUBE3D Graphic.