PUBLISHING NEWS
The publisher selected our Cover Graphic.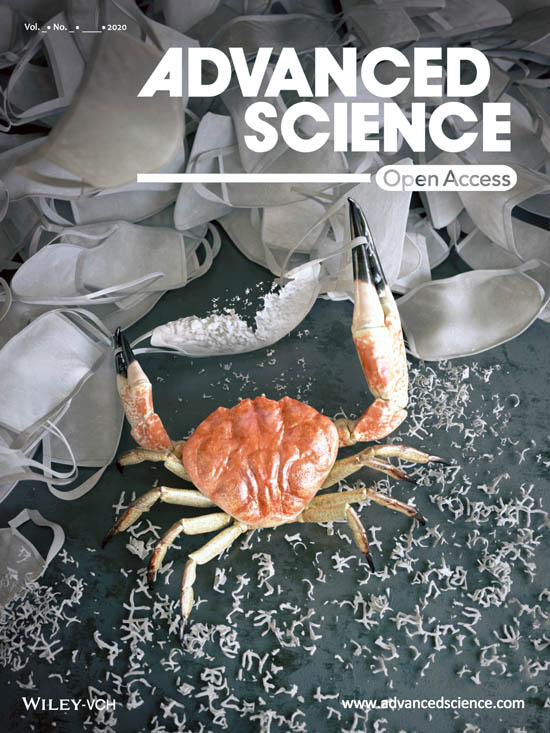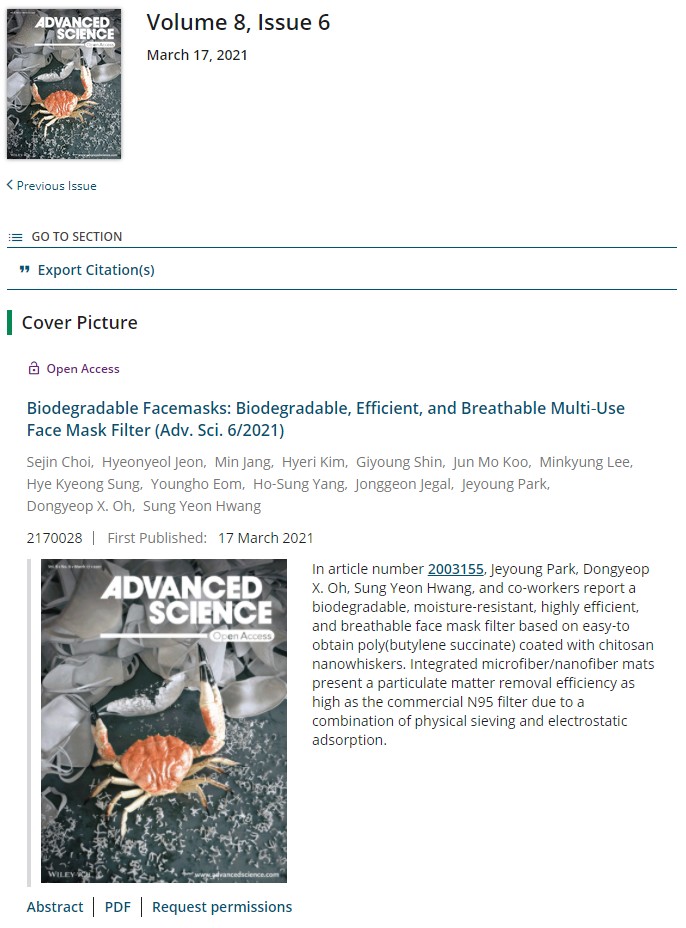 ADVANCED SCIENCE _ Front Cover
Volume 8, Issue 6
March 17, 2021
Biodegradable Facemasks: Biodegradable, Efficient, and Breathable Multi‐Use Face Mask Filter
(Adv. Sci. 6/2021)
Sejin Choi, Hyeonyeol Jeon, Min Jang, Hyeri Kim, Giyoung Shin, Jun Mo Koo, Minkyung Lee,
Hye Kyeong Sung, Youngho Eom, Ho‐Sung Yang, Jonggeon Jegal, Jeyoung Park, Dongyeop X. Oh, Sung Yeon Hwang
2170028 / First Published: 17 March 2021

https://onlinelibrary.wiley.com/toc/21983844/2021/8/6

Image created by Younghee Lee / CUBE3D Graphic.