PUBLISHING NEWS
The publisher selected our Cover Graphic.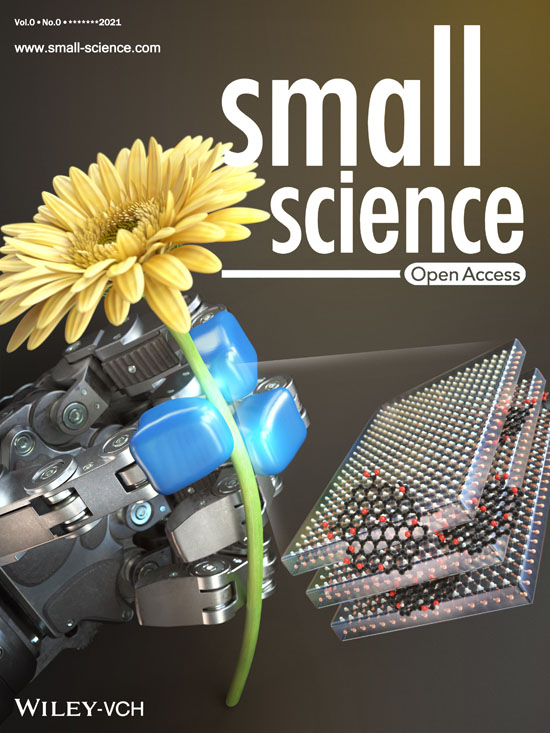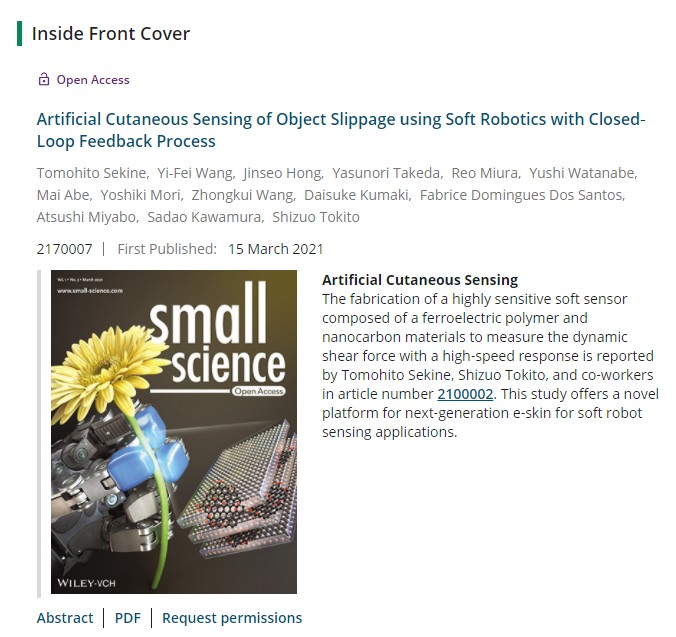 Small Science _ Inside Front Cover
Volume 1, Issue 3
March 2021
Artificial Cutaneous Sensing of Object Slippage using Soft Robotics with Closed‐Loop Feedback Process.
Tomohito Sekine, Yi-Fei Wang, Jinseo Hong, Yasunori Takeda, Reo Miura, Yushi Watanabe, Mai Abe, Yoshiki Mori,
Zhongkui Wang, Daisuke Kumaki, Fabrice Domingues Dos Santos, Atsushi Miyabo, Sadao Kawamura, Shizuo Tokito
2170007 / First Published: 15 March 2021

https://onlinelibrary.wiley.com/doi/10.1002/smsc.202170007
Image created by Younghee Lee / CUBE3D Graphic.