PUBLISHING NEWS
The publisher selected our Cover Graphic.
RSC_Catalysis Science & Technology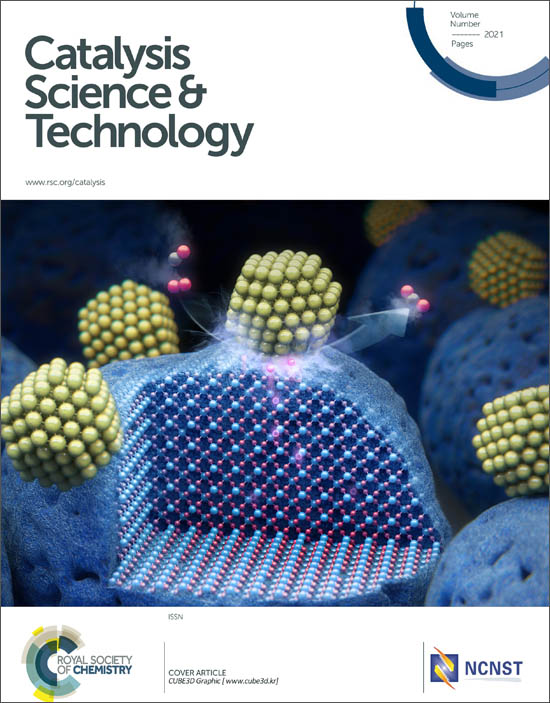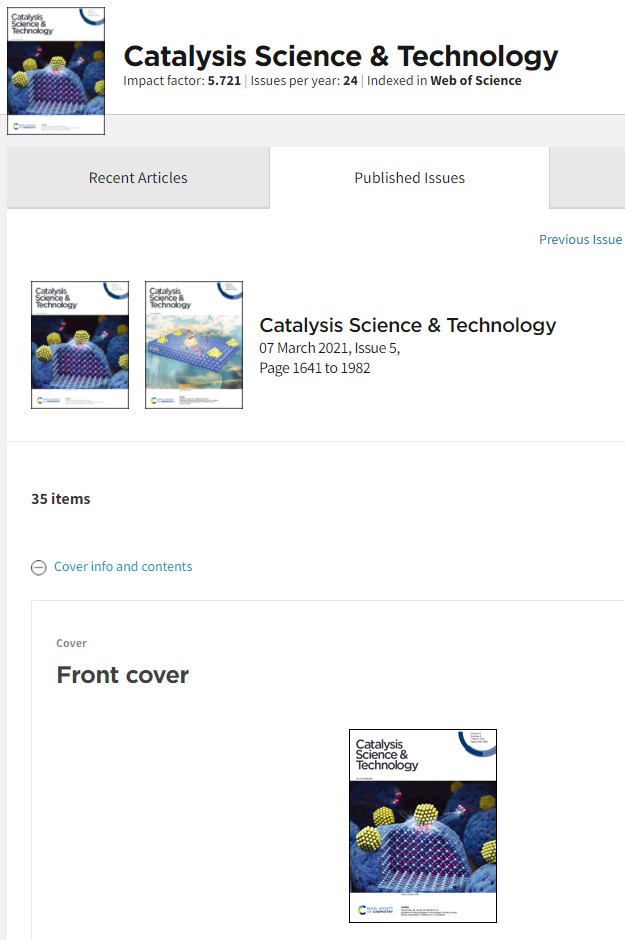 Catalysis Science & Technology _ Front Cover
07 March 2021, Issue 5,
Page 1641 to 1982
Influence of lattice oxygen on the catalytic activity of blue titania supported Pt catalyst for CO oxidation.
Hanseul Choi, Jinsun Lee, Daeho Kim, Ashwani Kumar, Beomgyun Jeong, Ki-Jeong Kim, Hyoyoung Lee and Jeong Young Park

https://pubs.rsc.org/en/journals/journalissues/cy#!issueid=cy011005&type=current&issnprint=2044-4753
Image created by Younghee Lee / CUBE3D Graphic.