PUBLISHING NEWS
The publisher selected our Cover Graphic.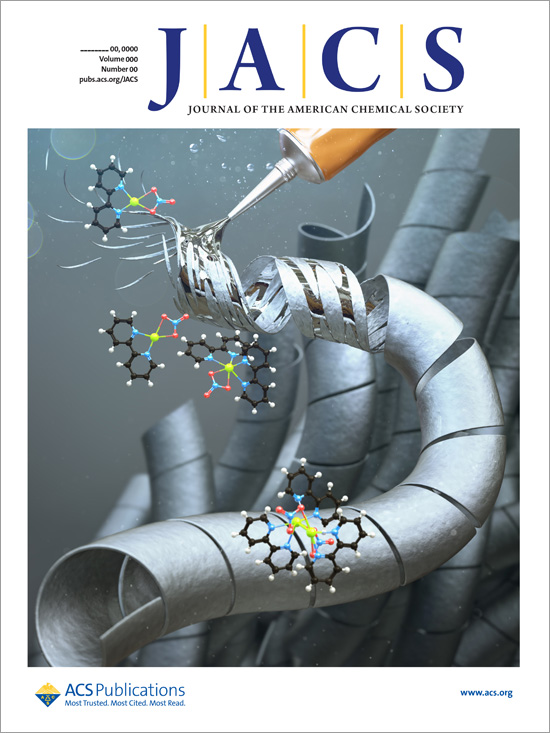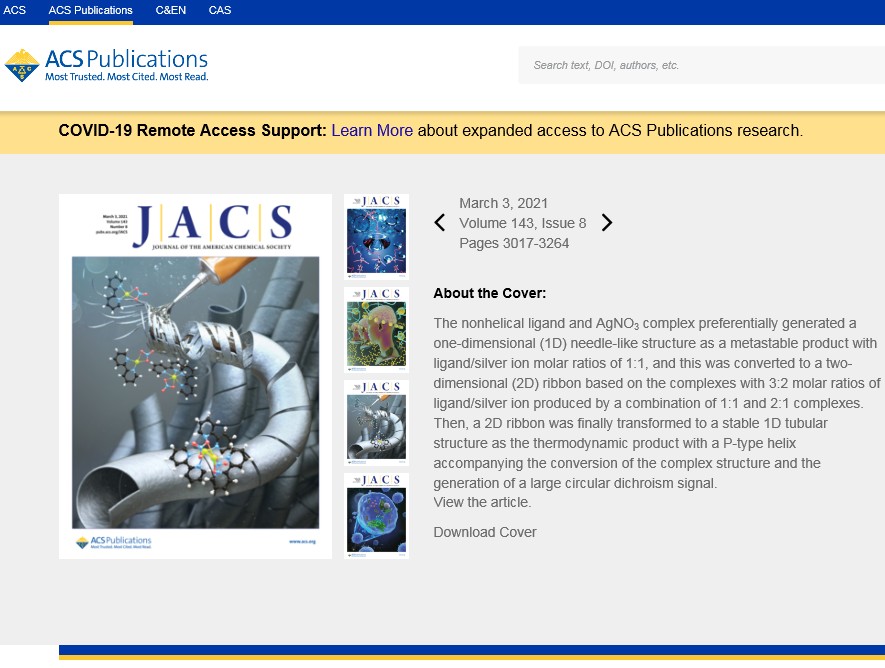 JACS_Cover Picture
March 3, 2021
Volume 143, Issue 8
Pages 3017-3264
The nonhelical ligand and AgNO3 complex preferentially generated a one-dimensional (1D) needle-like structure as a metastable product with ligand/silver ion molar ratios of 1:1, and this was converted to a two-dimensional (2D) ribbon based on the complexes with 3:2 molar ratios of ligand/silver ion produced by a combination of 1:1 and 2:1 complexes. Then, a 2D ribbon was finally transformed to a stable 1D tubular structure as the thermodynamic product with a P-type helix accompanying the conversion of the complex structure and the generation of a large circular dichroism signal.
Jeong Sang Oh, Ka Young Kim, Jaehyeon Park, Hyeonju Lee, Younwoo Park,
Jaeheung Cho, Shim Sung Lee, Hyungjun Kim, Sung Ho Jung, and Jong Hwa Jung
https://pubs.acs.org/toc/jacsat/143/8

Image created by Younghee Lee / CUBE3D Graphic.