PUBLISHING NEWS
The publisher selected our Cover Graphic.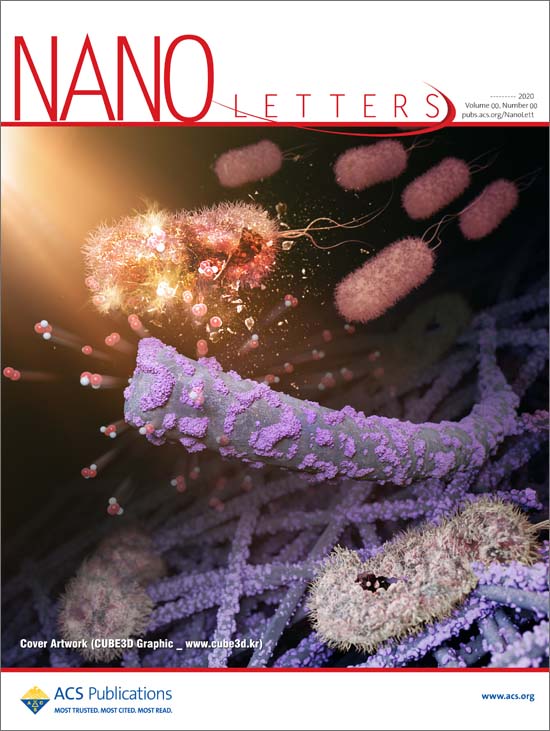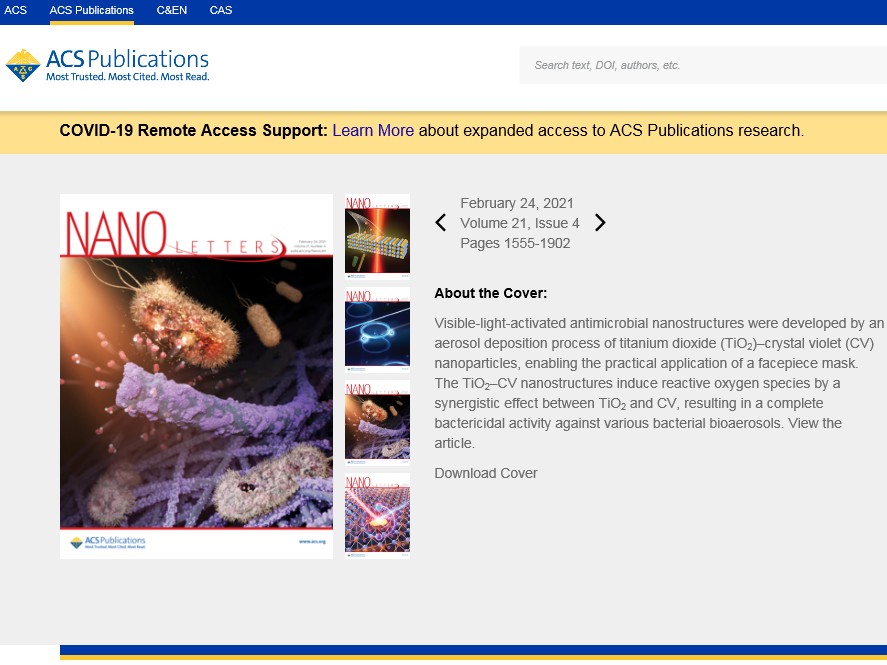 Nano Letters _Cover Picture
February 24, 2021
Volume 21, Issue 4
Pages 1555-1902
Water-Repellent TiO2-Organic Dye-Based Air Filters for Efficient Visible-Light-Activated Photochemical Inactivation against Bioaerosols.
Ki Joon Heo, Sang Bin Jeong, Juhun Shin, Gi Byoung Hwang,
Hyun Sik Ko, Yeonsang Kim, Dong Yun Choi, and Jae Hee Jung

https://pubs.acs.org/toc/nalefd/21/4
Image created by Younghee Lee / CUBE3D Graphic.