PUBLISHING NEWS
The publisher selected our Cover Graphic.
ACS_Applied Energy Materials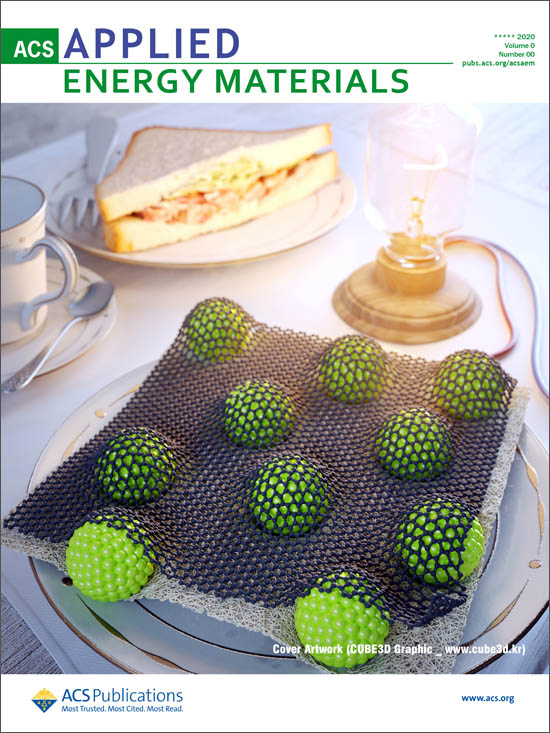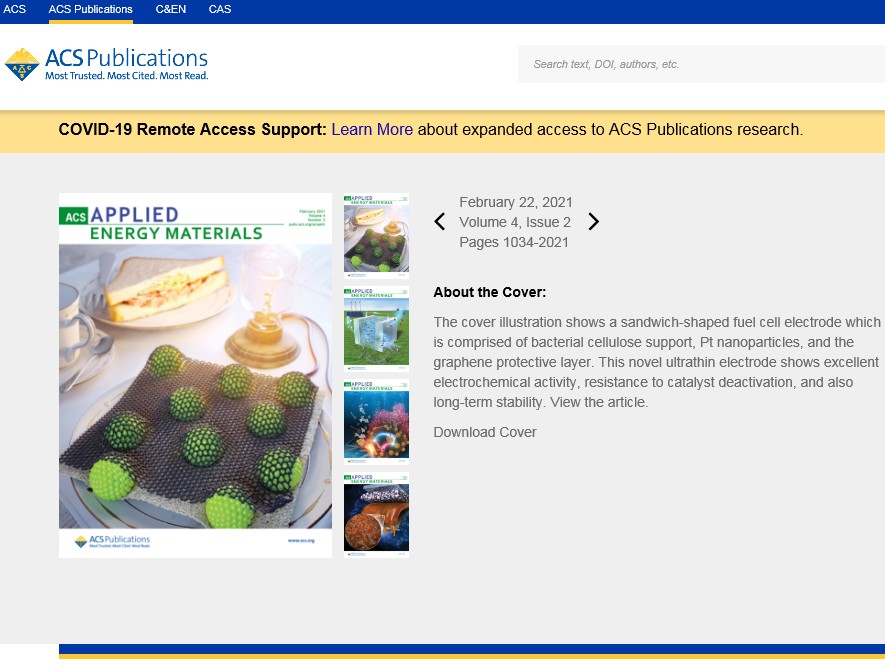 ACS Applied Energy Materials _Cover Picture

February 22, 2021
Volume 4, Issue 2
Pages 1034-2021
Platinum Encapsulated within a Bacterial Nanocellulosic–Graphene Nanosandwich as a Durable Thin-Film Fuel Cell Catalyst.
Heeyeon Kim, Guk-hyeon Kwon, Seong Ok Han, and Alex Robertson
https://pubs.acs.org/toc/aaemcq/4/2
Image created by Younghee Lee / CUBE3D Graphic.