PUBLISHING NEWS
The publisher selected our Cover Graphic.
Wiley_ADVANCED ENERGY MATERIALS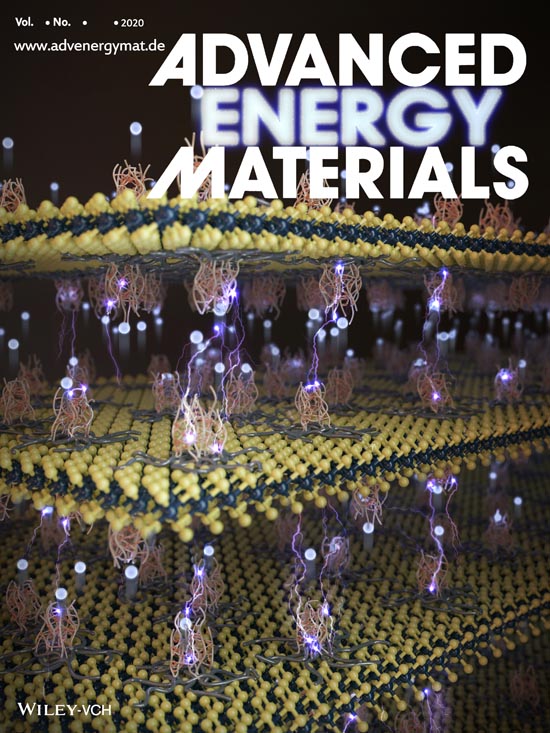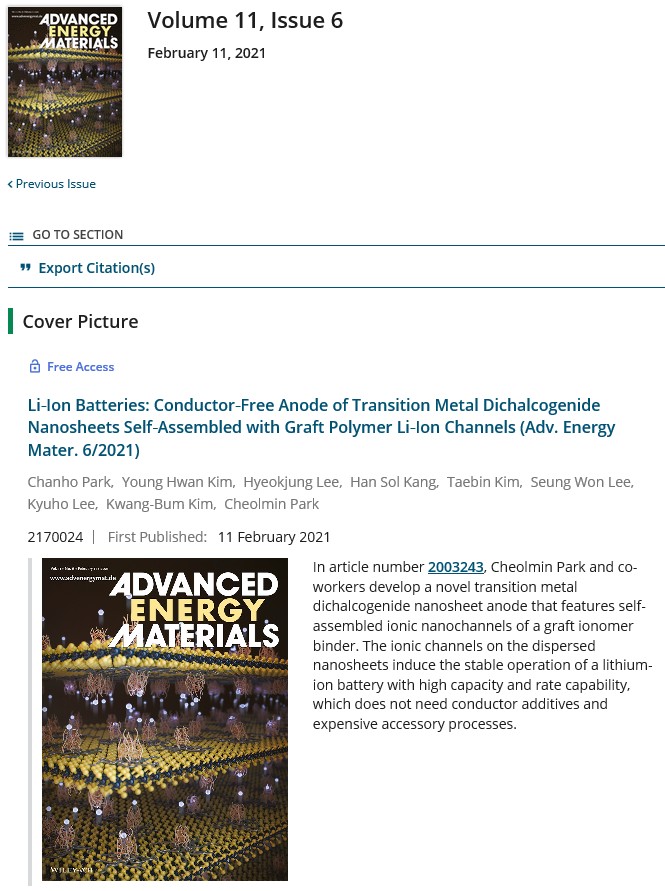 ADVANCED ENERGY MATERIALS _ Front Cover
Volume 11, Issue 6
February 11, 2021
Li‐Ion Batteries: Conductor‐Free Anode of Transition Metal Dichalcogenide
Nanosheets Self‐Assembled with Graft Polymer Li‐Ion Channels
(Adv. Energy Mater. 6/2021)
Chanho Park, Young Hwan Kim, Hyeokjung Lee, Han Sol Kang, Taebin Kim,
Seung Won Lee, Kyuho Lee, Kwang‐Bum Kim, Cheolmin Park
2170024 / First Published: 11 February 2021
https://onlinelibrary.wiley.com/toc/16146840/2021/11/6
Image created by Younghee Lee / CUBE3D Graphic.