PUBLISHING NEWS
The publisher selected our Cover Graphic.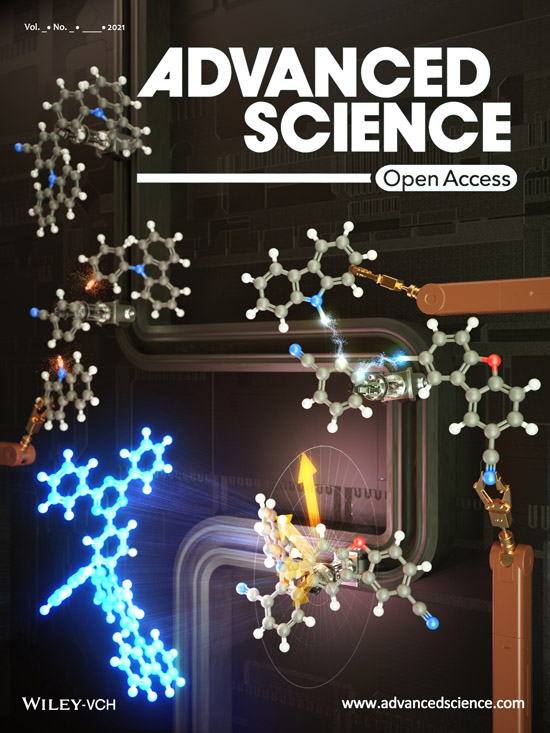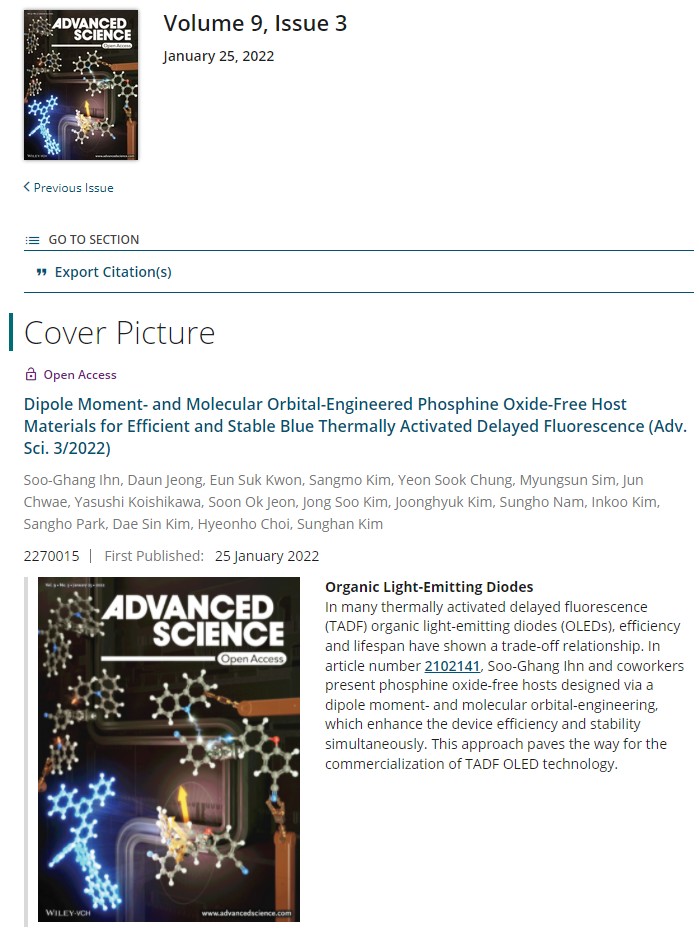 ADVANCED SCIENCE _ Front Cover
Volume 9, Issue 3
January 25, 2022
Dipole Moment- and Molecular Orbital-Engineered Phosphine Oxide-Free Host Materials for
Efficient and Stable Blue Thermally Activated Delayed Fluorescence
(Adv. Sci. 3/2022)
Soo-Ghang Ihn, Daun Jeong, Eun Suk Kwon, Sangmo Kim, Yeon Sook Chung, Myungsun Sim,
Jun Chwae, Yasushi Koishikawa, Soon Ok Jeon, Jong Soo Kim, Joonghyuk Kim, Sungho Nam, Inkoo Kim,
Sangho Park, Dae Sin Kim, Hyeonho Choi, Sunghan Kim
2270015 First Published: 25 January 2022

https://onlinelibrary.wiley.com/toc/21983844/2022/9/3

Image created by Younghee Lee / CUBE3D Graphic.