PUBLISHING NEWS
The publisher selected our Cover Graphic.
Wiley_ADVANCED ENERGY MATERIALS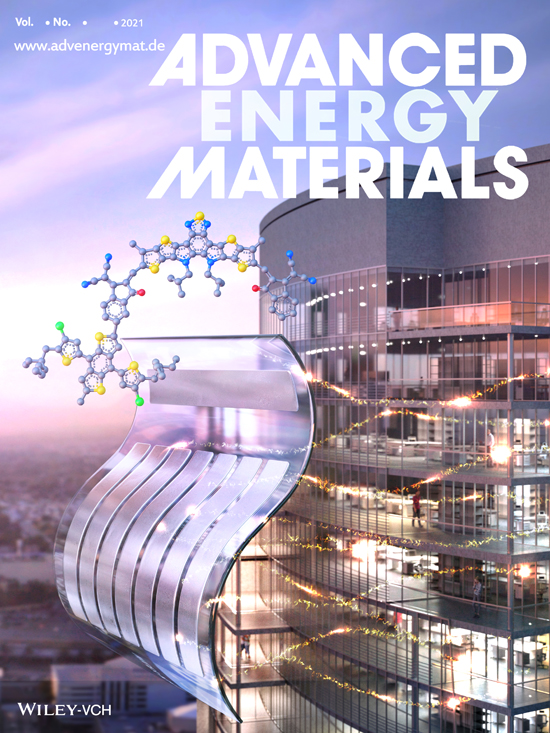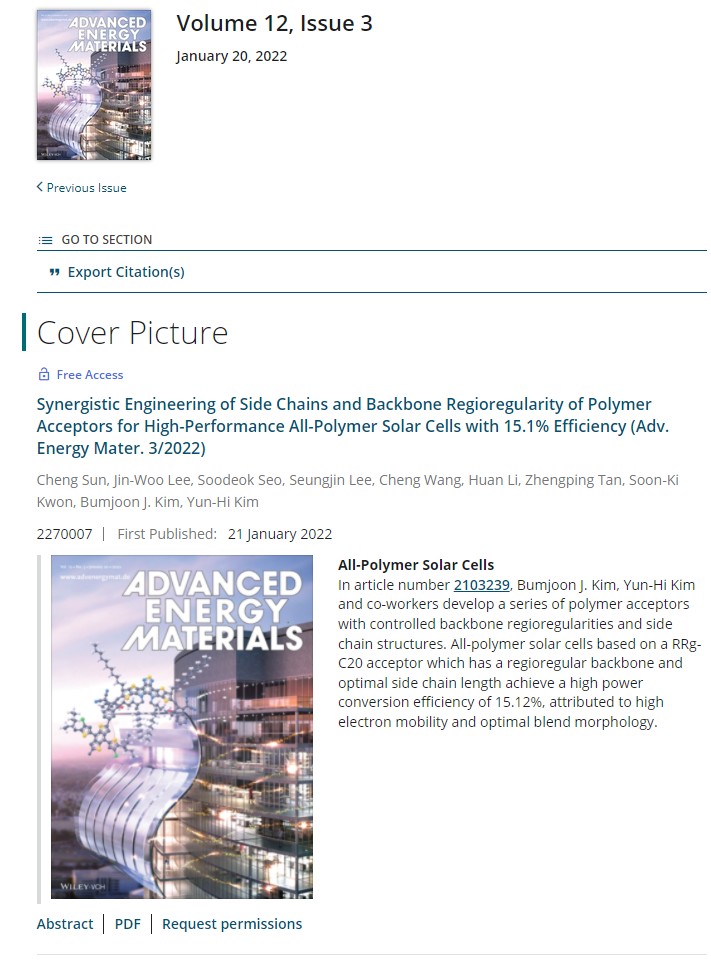 ADVANCED ENERGY MATERIALS _ Front Cover
Volume 12, Issue 3
January 20, 2022
Synergistic Engineering of Side Chains and Backbone Regioregularity of Polymer Acceptors for
High-Performance All-Polymer Solar Cells with 15.1% Efficiency
(Adv. Energy Mater. 3/2022)
Cheng Sun, Jin-Woo Lee, Soodeok Seo, Seungjin Lee, Cheng Wang, Huan Li,
Zhengping Tan, Soon-Ki Kwon, Bumjoon J. Kim, Yun-Hi Kim
2270007 First Published: 21 January 2022
https://onlinelibrary.wiley.com/toc/16146840/2022/12/3
Image created by Younghee Lee / CUBE3D Graphic.