PUBLISHING NEWS
The publisher selected our Cover Graphic.
Wiley_ADVANCED MATERIALS INTERFACES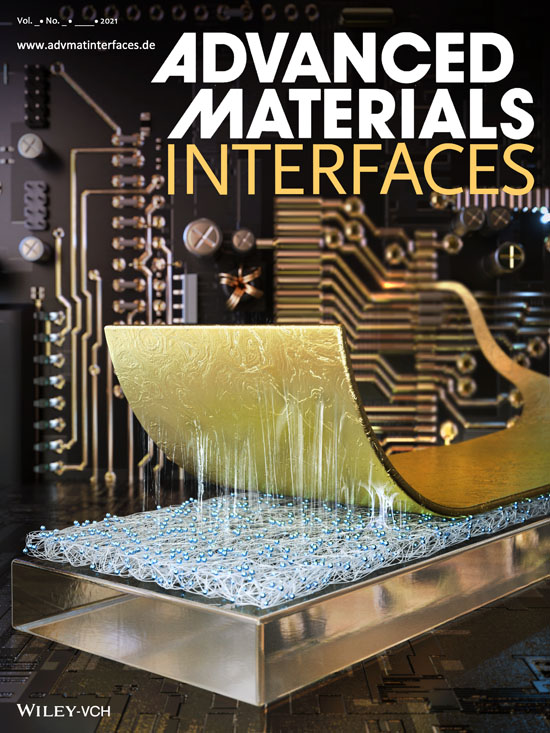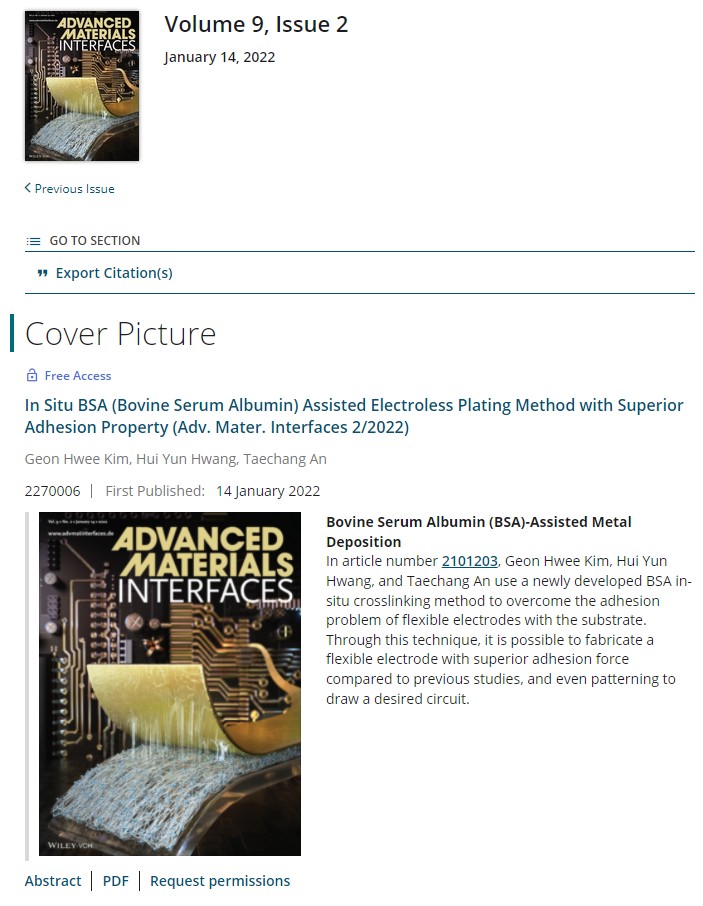 Advanced Materials Interfaces _ Front Cover


Volume 9, Issue 2
January 14, 2022
In Situ BSA (Bovine Serum Albumin) Assisted Electroless Plating Method with Superior Adhesion Property
(Adv. Mater. Interfaces 2/2022)
Geon Hwee Kim, Hui Yun Hwang, Taechang An
2270006 First Published: 14 January 2022

https://onlinelibrary.wiley.com/toc/21967350/2022/9/2
Image created by Younghee Lee / CUBE3D Graphic.