PUBLISHING NEWS
The publisher selected our Cover Graphic.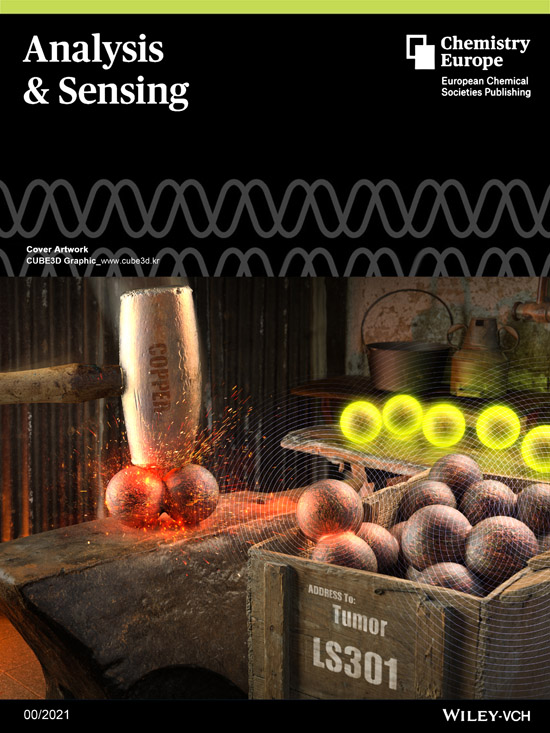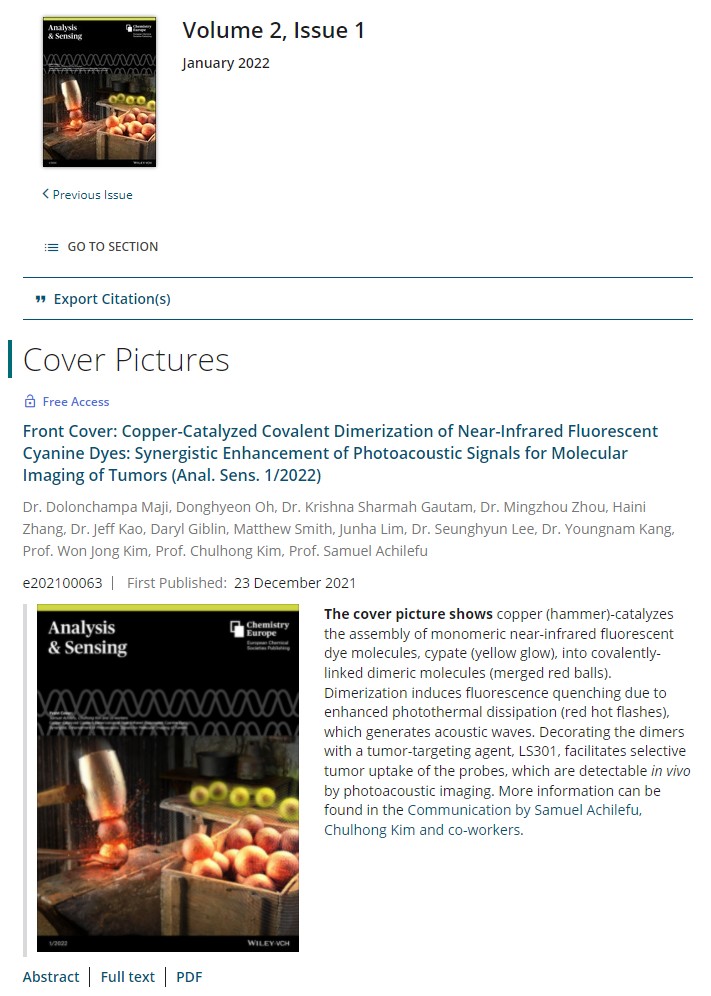 Analysis & Sensing _ Front Cover
Volume 2, Issue 1
January 2022
Copper-Catalyzed Covalent Dimerization of Near-Infrared Fluorescent Cyanine Dyes:
Synergistic Enhancement of Photoacoustic Signals for Molecular Imaging of Tumors
(Anal. Sens. 1/2022)
Dr. Dolonchampa Maji, Donghyeon Oh, Dr. Krishna Sharmah Gautam, Dr. Mingzhou Zhou,
Haini Zhang, Dr. Jeff Kao, Daryl Giblin, Matthew Smith, Junha Lim, Dr. Seunghyun Lee,
Dr. Youngnam Kang, Prof. Won Jong Kim, Prof. Chulhong Kim, Prof. Samuel Achilefu
e202100063 First Published:23 December 2021
https://chemistry-europe.onlinelibrary.wiley.com/toc/26292742/2022/2/1
Image created by Younghee Lee / CUBE3D Graphic.