PUBLISHING NEWS
The publisher selected our Cover Graphic.
ACS_Applied Materials & Interfaces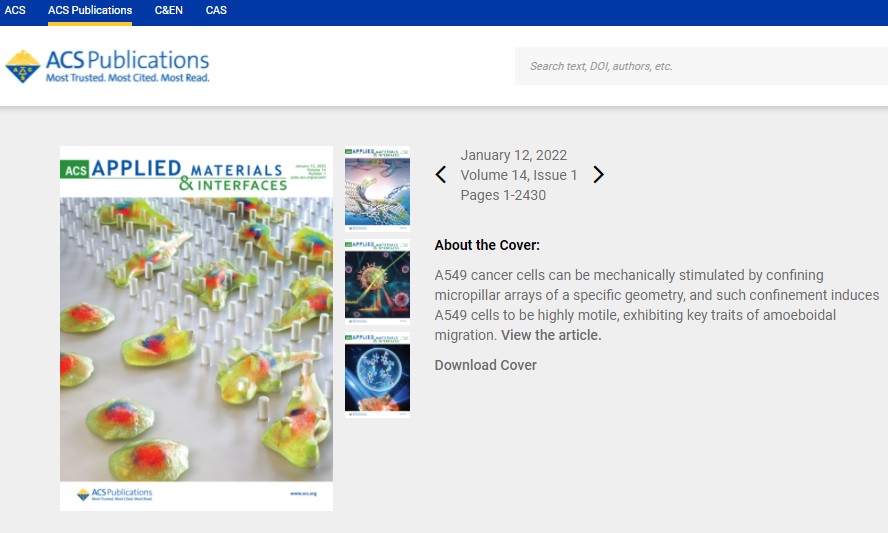 ACS Applied Materials & Interfaces_Cover Picture

January 12, 2022
Volume 14, Issue 1
Pages 1-2430
Pillar-Based Mechanical Induction of an Aggressive Tumorigenic Lung Cancer Cell Model
Geonhee Lee, Youngbin Cho, Eun Hye Kim, Jong Min Choi, Soo Sang Chae, Min-Goo Lee,
Jonghyun Kim, Won Jin Choi, Joseph Kwon, Eun Hee Han, Seong Hwan Kim, Sungsu Park,
Young-Ho Chung, Sung-Gil Chi, Byung Hwa Jung*, Jennifer H. Shin*, and Jeong-O. Lee
https://pubs.acs.org/toc/aamick/14/1
Image created by Younghee Lee / CUBE3D Graphic.