PUBLISHING NEWS
The publisher selected our Cover Graphic.
Wiley_ADVANCED ENERGY MATERIALS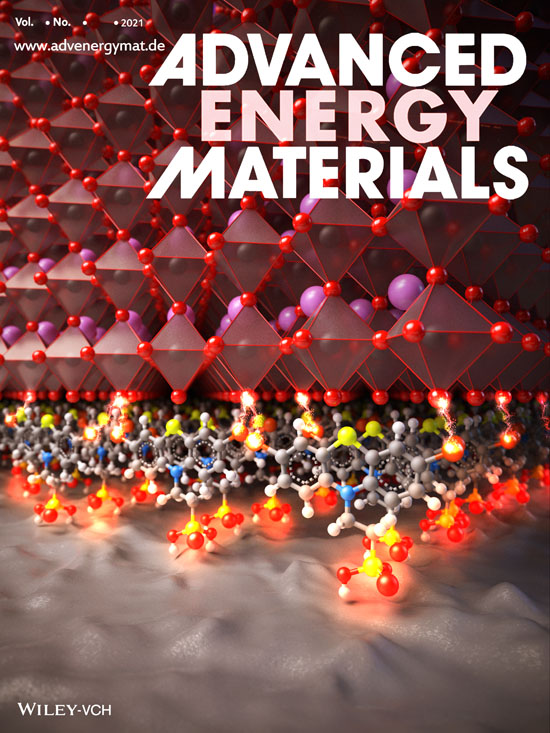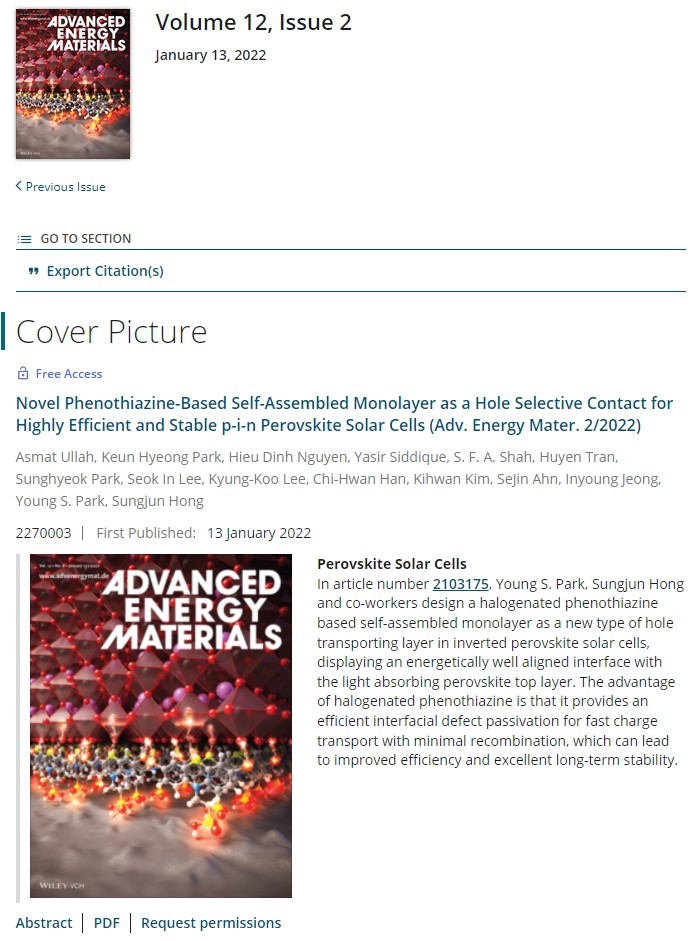 ADVANCED ENERGY MATERIALS _ Front Cover
Volume 12, Issue 2
January 13, 2022
Novel Phenothiazine-Based Self-Assembled Monolayer as a Hole Selective Contact for
Highly Efficient and Stable p-i-n Perovskite Solar Cells
(Adv. Energy Mater. 2/2022)
Asmat Ullah, Keun Hyeong Park, Hieu Dinh Nguyen, Yasir Siddique, S. F. A. Shah,
Huyen Tran, Sunghyeok Park, Seok In Lee, Kyung-Koo Lee, Chi-Hwan Han, Kihwan Kim,
SeJin Ahn, Inyoung Jeong, Young S. Park, Sungjun Hong
2270003 First Published: 13 January 2022
https://onlinelibrary.wiley.com/toc/16146840/2022/12/2
Image created by Younghee Lee / CUBE3D Graphic.