PUBLISHING NEWS
The publisher selected our Cover Graphic.
Wiley_European Journal of Inorganic Chemistry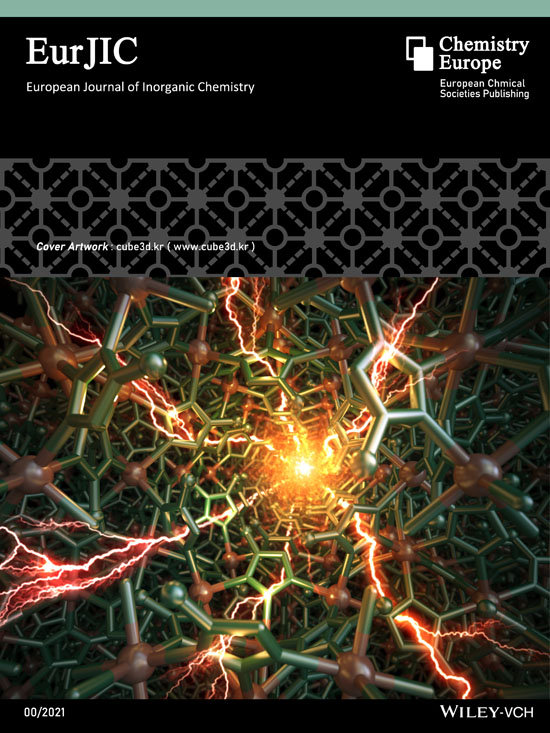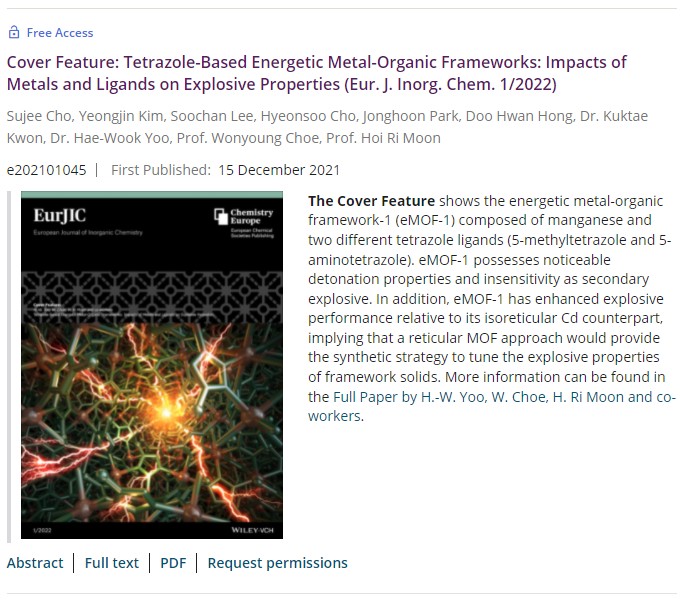 European Journal of Inorganic Chemistry _ Cover Picture


Volume 2022, Issue 1
January 11, 2022
Cover Feature: Tetrazole-Based Energetic Metal-Organic Frameworks: Impacts of
Metals and Ligands on Explosive Properties
(Eur. J. Inorg. Chem. 1/2022)
Sujee Cho, Yeongjin Kim, Soochan Lee, Hyeonsoo Cho, Jonghoon Park, Doo Hwan Hong,
Dr. Kuktae Kwon, Dr. Hae-Wook Yoo, Prof. Wonyoung Choe, Prof. Hoi Ri Moon
e202101045 First Published:15 December 2021

https://chemistry-europe.onlinelibrary.wiley.com/doi/10.1002/ejic.202101045
Image created by Younghee Lee / CUBE3D Graphic.