PUBLISHING NEWS
The publisher selected our Cover Graphic.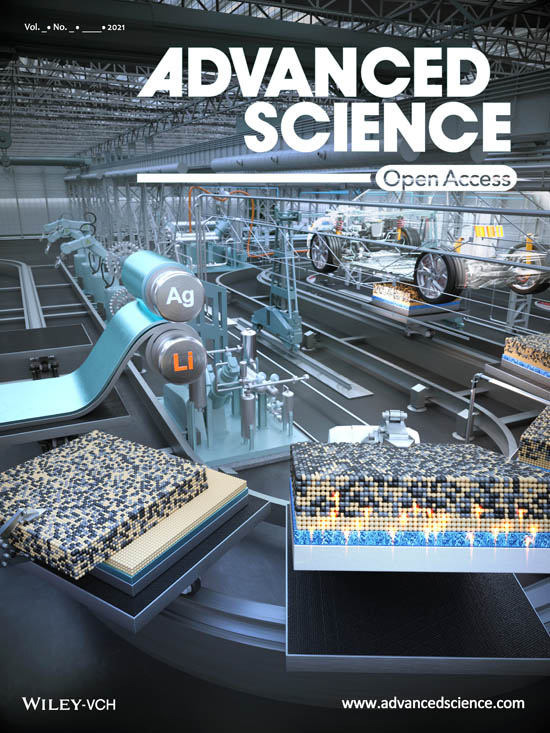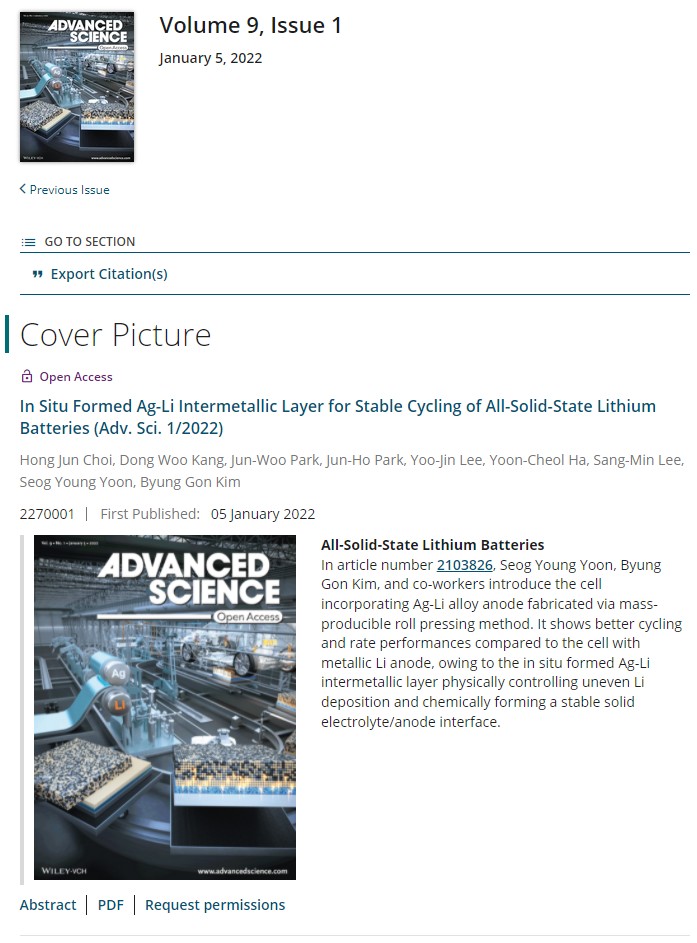 ADVANCED SCIENCE _ Front Cover
Volume 9, Issue 1
January 5, 2022
In Situ Formed Ag-Li Intermetallic Layer for Stable Cycling of All-Solid-State Lithium Batteries
(Adv. Sci. 1/2022)
Hong Jun Choi, Dong Woo Kang, Jun-Woo Park, Jun-Ho Park, Yoo-Jin Lee,
Yoon-Cheol Ha, Sang-Min Lee, Seog Young Yoon, Byung Gon Kim
2270001 First Published: 05 January 2022

https://onlinelibrary.wiley.com/toc/21983844/2022/9/1

Image created by Younghee Lee / CUBE3D Graphic.