PUBLISHING NEWS
The publisher selected our Cover Graphic.
Wiley_ADVANCED FUNCTIONAL MATERIALS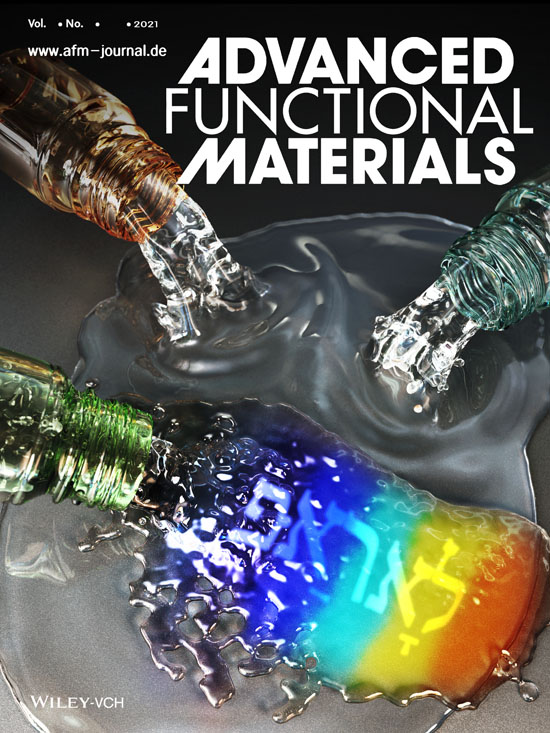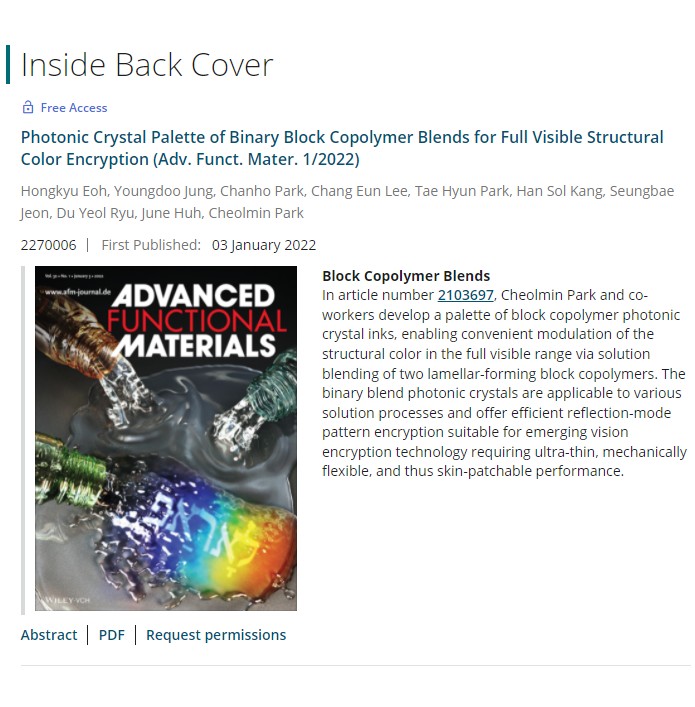 ADVANCED FUNCTIONAL MATERIALS _ Inside Back Cover
Volume 32, Issue 1
January 3, 2022
Photonic Crystal Palette of Binary Block Copolymer Blends for Full Visible Structural Color Encryption
(Adv. Funct. Mater. 1/2022)
Hongkyu Eoh, Youngdoo Jung, Chanho Park, Chang Eun Lee, Tae Hyun Park,
Han Sol Kang, Seungbae Jeon, Du Yeol Ryu, June Huh, Cheolmin Park
2270006 First Published: 03 January 2022
https://onlinelibrary.wiley.com/doi/10.1002/adfm.202270006

Image created by Younghee Lee / CUBE3D Graphic.