PUBLISHING NEWS
The publisher selected our Cover Graphic.
Wiley_ADVANCED FUNCTIONAL MATERIALS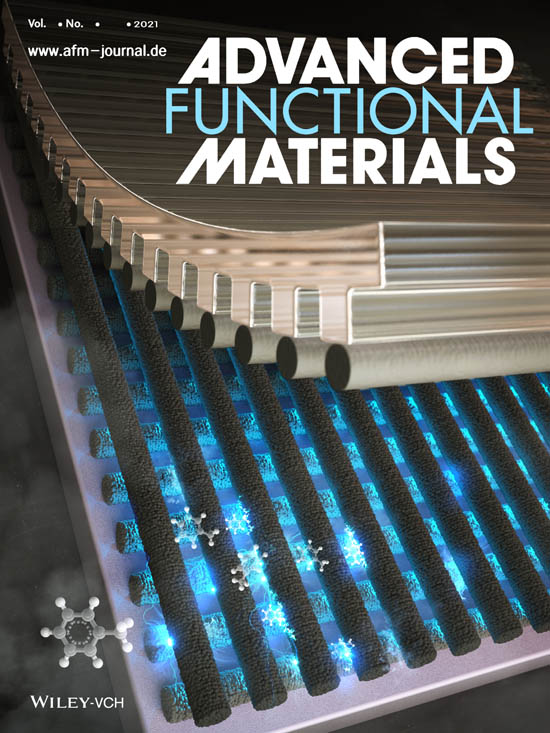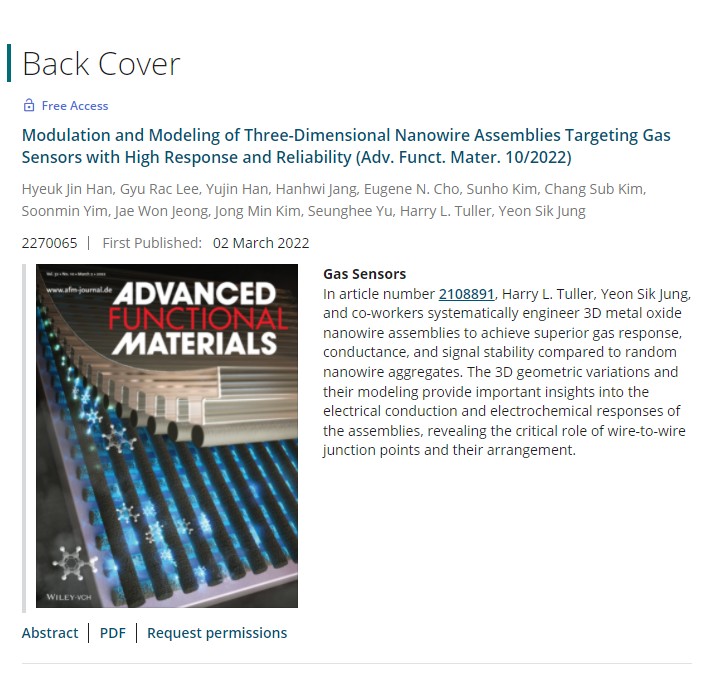 ADVANCED FUNCTIONAL MATERIALS _ Inside Front Cover
Volume 32, Issue 10
March 2, 2022
Modulation and Modeling of Three-Dimensional Nanowire Assemblies Targeting Gas Sensors with High Response and Reliability
(Adv. Funct. Mater. 10/2022)
Hyeuk Jin Han, Gyu Rac Lee, Yujin Han, Hanhwi Jang, Eugene N. Cho, Sunho Kim,
Chang Sub Kim, Soonmin Yim, Jae Won Jeong, Jong Min Kim, Seunghee Yu, Harry L. Tuller, Yeon Sik Jung
2270065 First Published: 02 March 2022
https://onlinelibrary.wiley.com/doi/10.1002/adfm.202270065

Image created by Younghee Lee / CUBE3D Graphic.