PUBLISHING NEWS
The publisher selected our Cover Graphic.
Wiley_ADVANCED FUNCTIONAL MATERIALS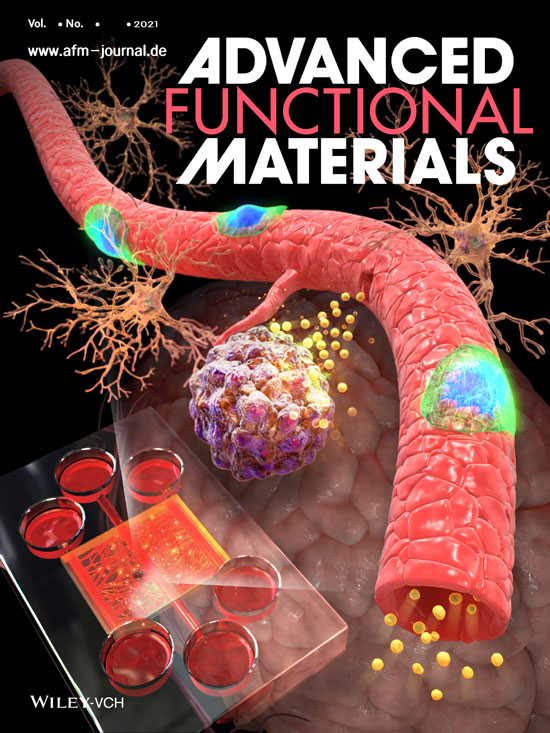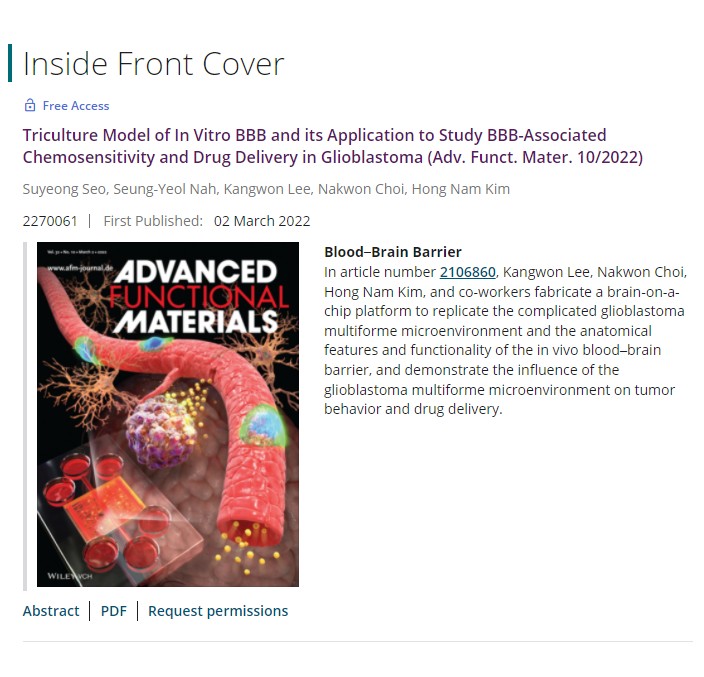 ADVANCED FUNCTIONAL MATERIALS _ Inside Front Cover
Volume 32, Issue 10
March 2, 2022
Triculture Model of In Vitro BBB and its Application to Study BBB-Associated Chemosensitivity and Drug Delivery in Glioblastoma
(Adv. Funct. Mater. 10/2022)
Suyeong Seo, Seung-Yeol Nah, Kangwon Lee, Nakwon Choi, Hong Nam Kim
2270061 First Published: 02 March 2022
https://onlinelibrary.wiley.com/doi/10.1002/adfm.202270061

Image created by Younghee Lee / CUBE3D Graphic.