PUBLISHING NEWS
The publisher selected our Cover Graphic.
Wiley_ADVANCED MATERIALS INTERFACES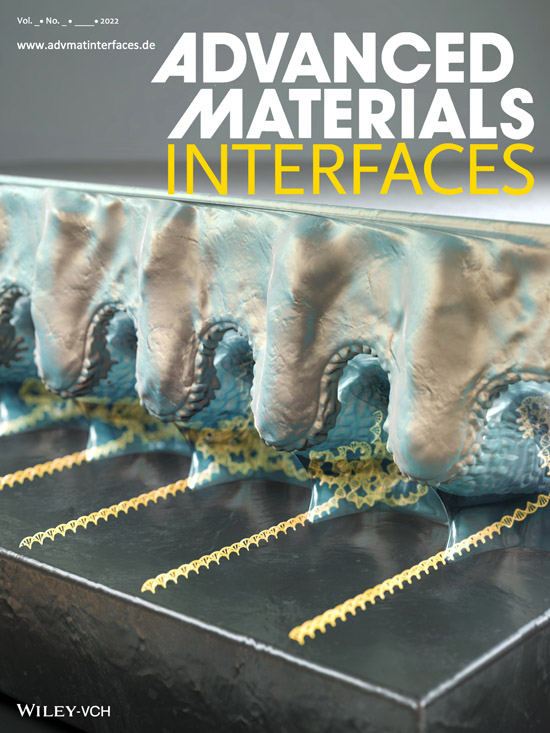 Advanced Materials Interfaces _ Inside Front Cover


Volume 9, Issue 6
February 22, 2022
Wrinkle-Assisted Capillary Bridging for the Directed Assembly of Single-Level DNA Nanowire Arrays
(Adv. Mater. Interfaces 6/2022)
So Nagashima, Sun Mi Yoon, Do Hyun Kim, Akihiro Nakatani, Myoung-Woon Moon
2270029 First Published: 23 February 2022

https://onlinelibrary.wiley.com/doi/10.1002/admi.202270029
Image created by Younghee Lee / CUBE3D Graphic.