PUBLISHING NEWS
The publisher selected our Cover Graphic.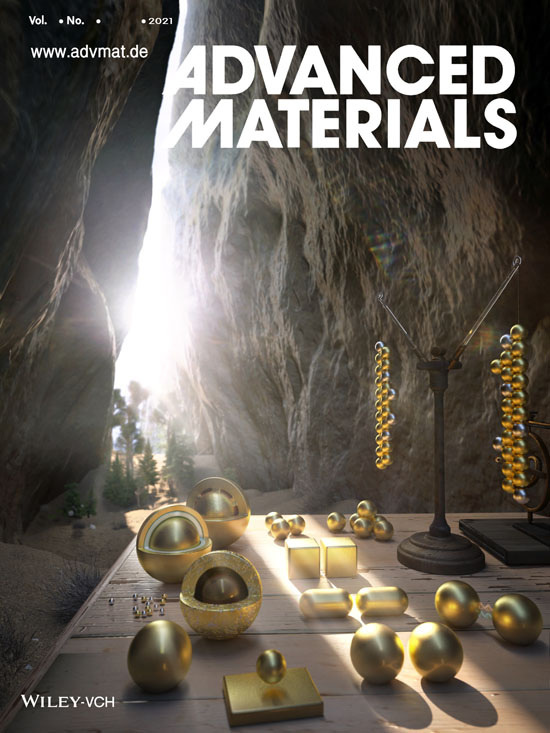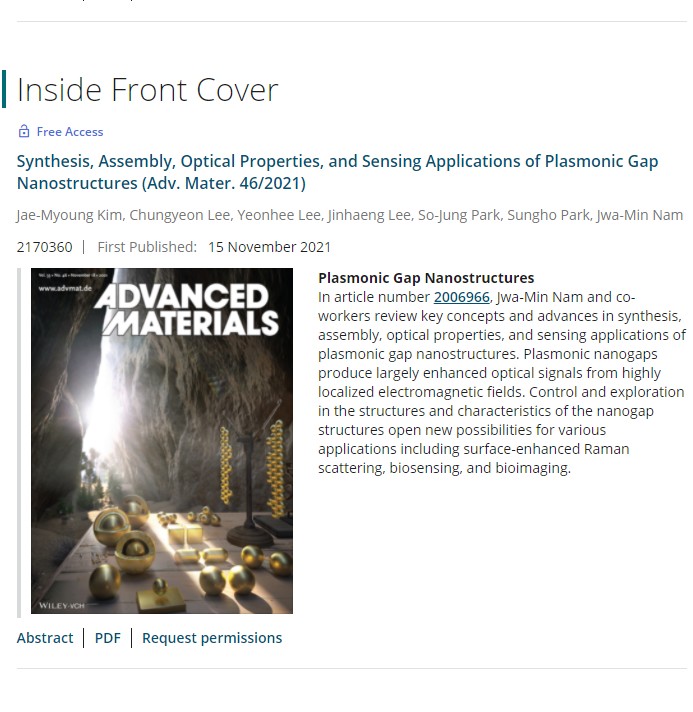 ADVANCED MATERIALS _ Inside Front Cover
Volume 33, Issue 46
Special Issue:Programmable Materials
November 18, 2021
Synthesis, Assembly, Optical Properties, and Sensing Applications of Plasmonic Gap Nanostructures
(Adv. Mater. 46/2021)
Jae-Myoung Kim, Chungyeon Lee, Yeonhee Lee, Jinhaeng Lee,
So-Jung Park, Sungho Park, Jwa-Min Nam
2170360 First Published: 15 November 2021

https://onlinelibrary.wiley.com/doi/10.1002/adma.202170360
Image created by Younghee Lee / CUBE3D Graphic.