PUBLISHING NEWS
The publisher selected our Cover Graphic.
Wiley_ADVANCED ENERGY MATERIALS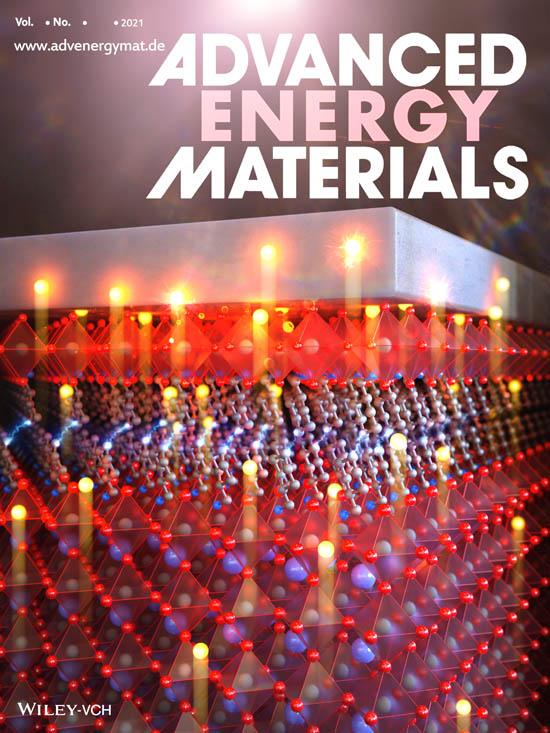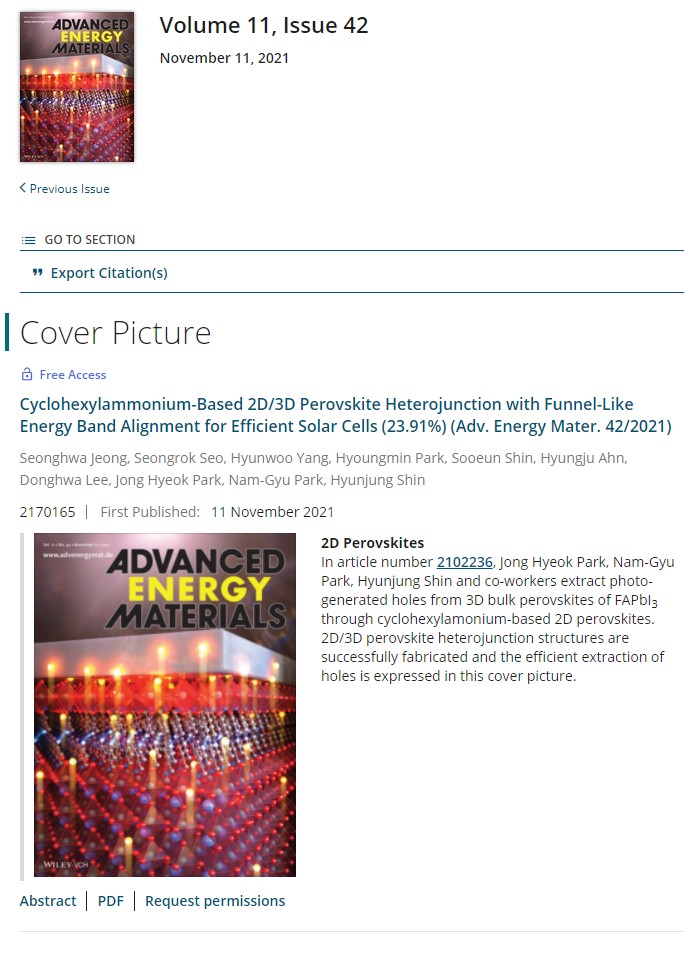 ADVANCED ENERGY MATERIALS _ Front Cover
Volume 11, Issue 42
November 11, 2021
Cyclohexylammonium-Based 2D/3D Perovskite Heterojunction with
Funnel-Like Energy Band Alignment for Efficient Solar Cells (23.91%)
(Adv. Energy Mater. 42/2021)
Seonghwa Jeong, Seongrok Seo, Hyunwoo Yang, Hyoungmin Park, Sooeun Shin,
Hyungju Ahn, Donghwa Lee, Jong Hyeok Park, Nam-Gyu Park, Hyunjung Shin
2170165 First Published: 11 November 2021
https://onlinelibrary.wiley.com/toc/16146840/2021/11/42
Image created by Younghee Lee / CUBE3D Graphic.