PUBLISHING NEWS
The publisher selected our Cover Graphic.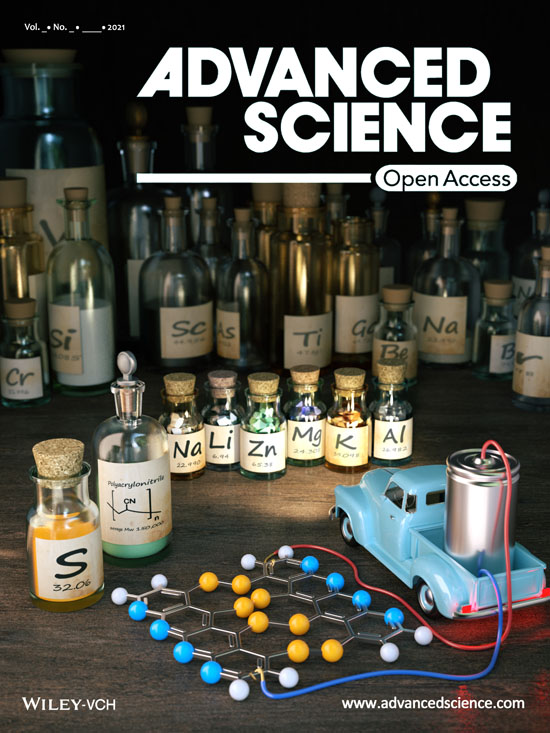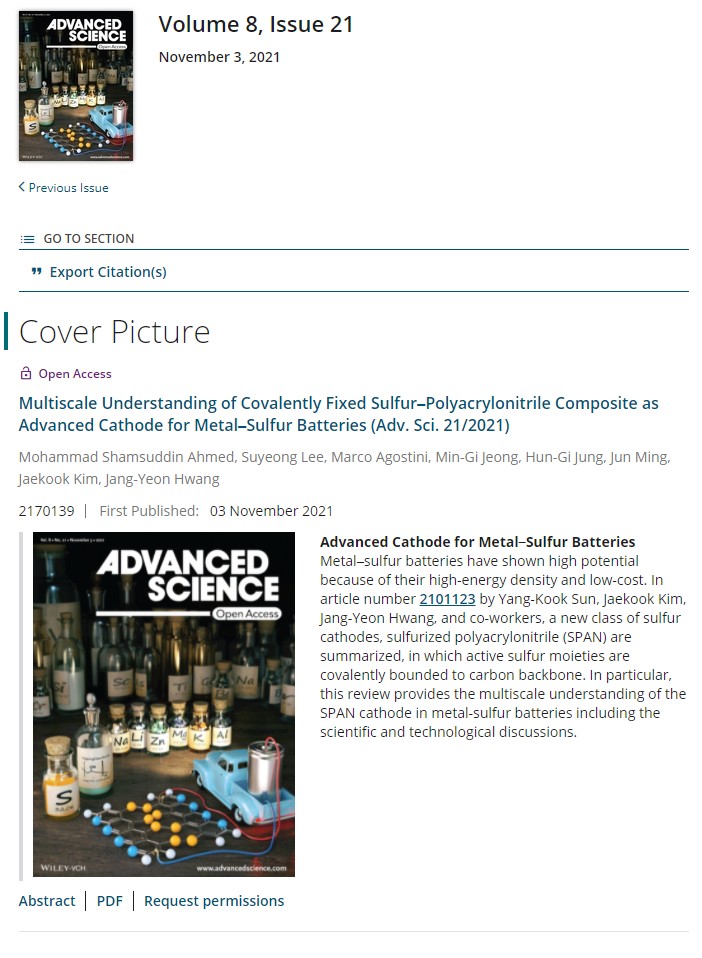 ADVANCED SCIENCE _ Front Cover
Volume 8, Issue 21
November 3, 2021
Multiscale Understanding of Covalently Fixed Sulfur–Polyacrylonitrile Composite as Advanced Cathode for Metal–Sulfur Batteries
(Adv. Sci. 21/2021)
Mohammad Shamsuddin Ahmed, Suyeong Lee, Marco Agostini, Min-Gi Jeong,
Hun-Gi Jung, Jun Ming, Jaekook Kim, Jang-Yeon Hwang
2170139 First Published: 03 November 2021

https://onlinelibrary.wiley.com/toc/21983844/2021/8/21

Image created by Younghee Lee / CUBE3D Graphic.