PUBLISHING NEWS
The publisher selected our Cover Graphic.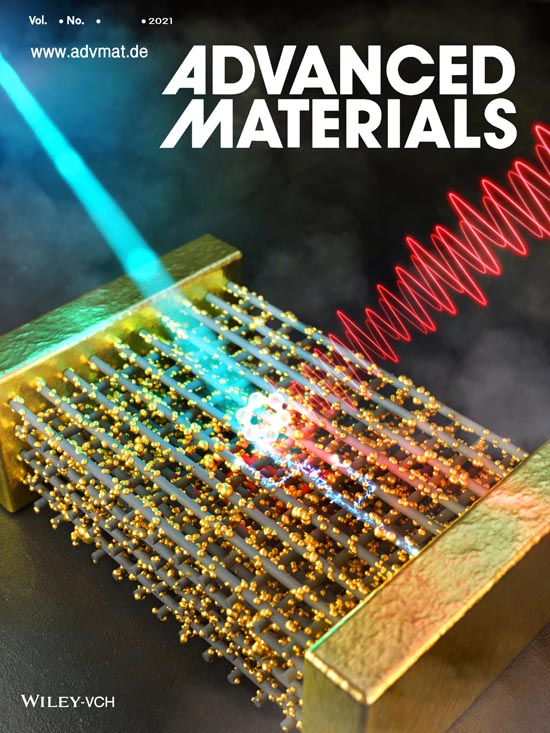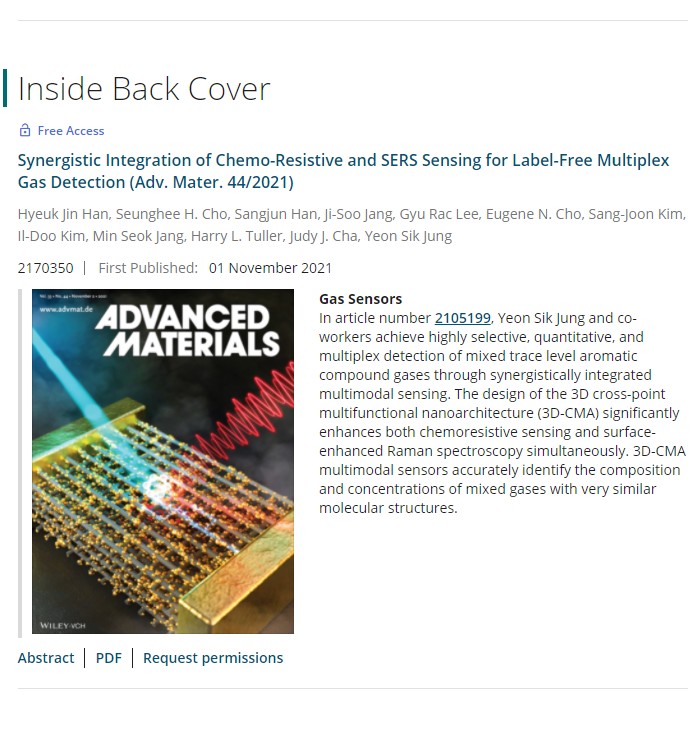 ADVANCED MATERIALS _ Inside Back Cover
Volume 33, Issue 44
November 2, 2021
Synergistic Integration of Chemo-Resistive and SERS Sensing for Label-Free Multiplex Gas Detection
(Adv. Mater. 44/2021)
Hyeuk Jin Han, Seunghee H. Cho, Sangjun Han, Ji-Soo Jang, Gyu Rac Lee,
Eugene N. Cho, Sang-Joon Kim, Il-Doo Kim, Min Seok Jang, Harry L. Tuller, Judy J. Cha, Yeon Sik Jung
2170350 First Published: 01 November 2021

https://onlinelibrary.wiley.com/doi/10.1002/adma.202170350
Image created by Younghee Lee / CUBE3D Graphic.