PUBLISHING NEWS
The publisher selected our Cover Graphic.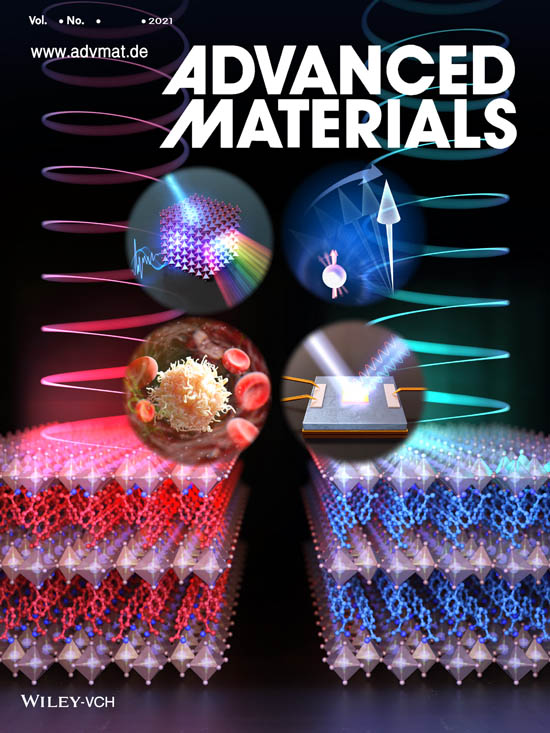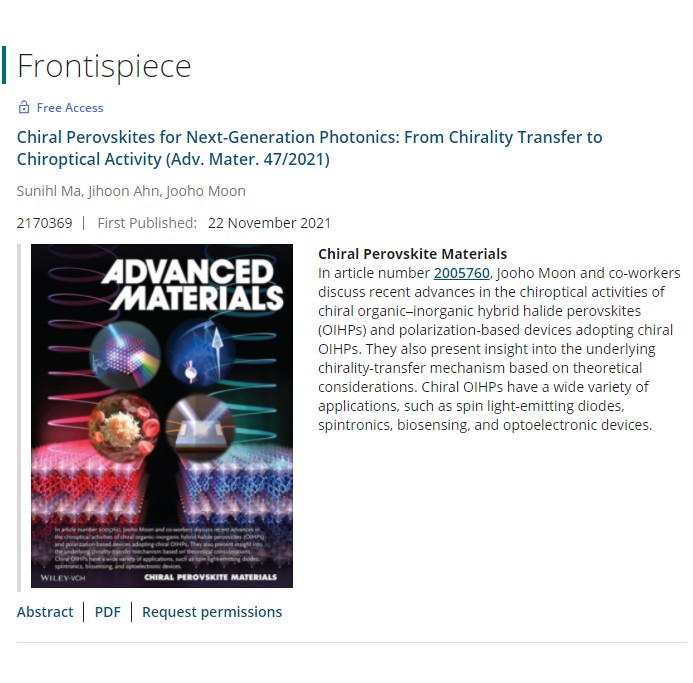 ADVANCED MATERIALS _ Frontispiece
Volume33, Issue47
Special Issue: Materials Science at Yonsei University
November 25, 2021
2170369
Chiral Perovskites for Next-Generation Photonics: From Chirality Transfer to Chiroptical Activity
(Adv. Mater. 47/2021)
Sunihl Ma, Jihoon Ahn, Jooho Moon
2170369 First Published: 22 November 2021

https://onlinelibrary.wiley.com/doi/10.1002/adma.202170369
Image created by Younghee Lee / CUBE3D Graphic.