PUBLISHING NEWS
The publisher selected our Cover Graphic.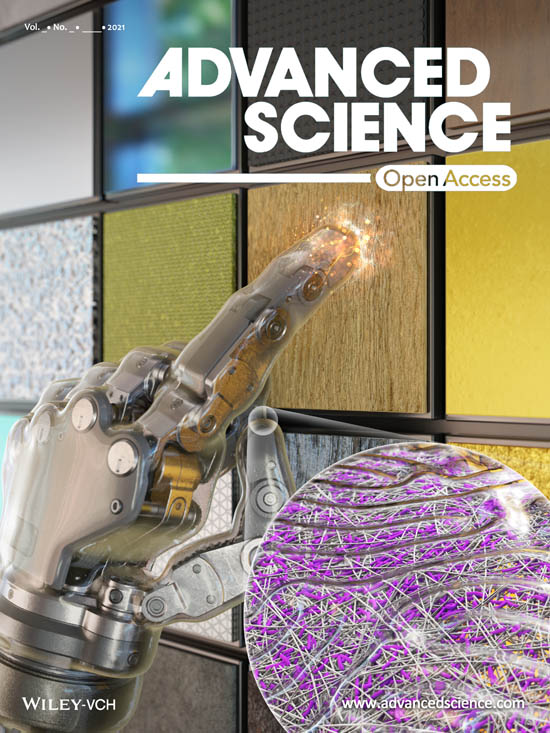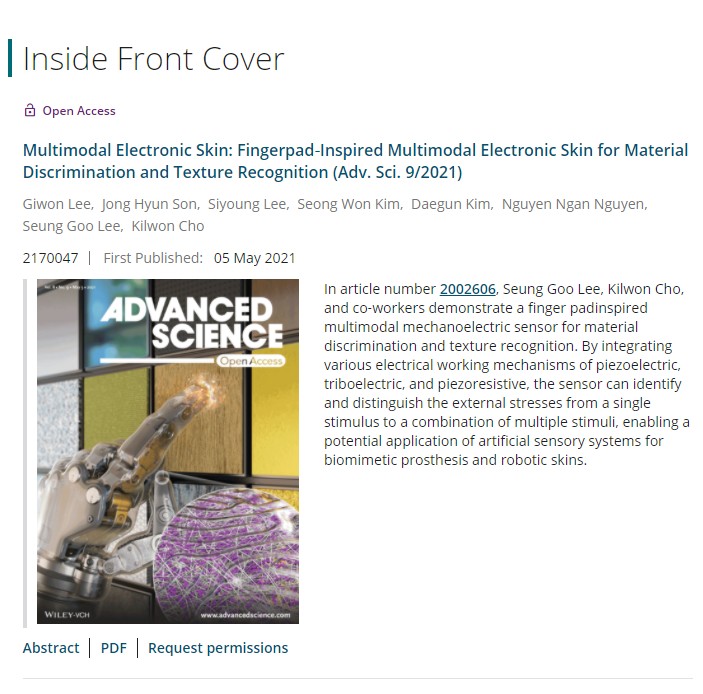 ADVANCED SCIENCE _ Inside Front Cover
Volume 8, Issue 9
May 5, 2021
Multimodal Electronic Skin: Fingerpad‐Inspired Multimodal Electronic Skin for
Material Discrimination and Texture Recognition
(Adv. Sci. 9/2021)
Giwon Lee, Jong Hyun Son, Siyoung Lee, Seong Won Kim, Daegun Kim,
Nguyen Ngan Nguyen, Seung Goo Lee, Kilwon Cho
2170047 First Published: 05 May 2021

https://onlinelibrary.wiley.com/doi/10.1002/advs.202170047

Image created by Younghee Lee / CUBE3D Graphic.