PUBLISHING NEWS
The publisher selected our Cover Graphic.
Wiley_ADVANCED FUNCTIONAL MATERIALS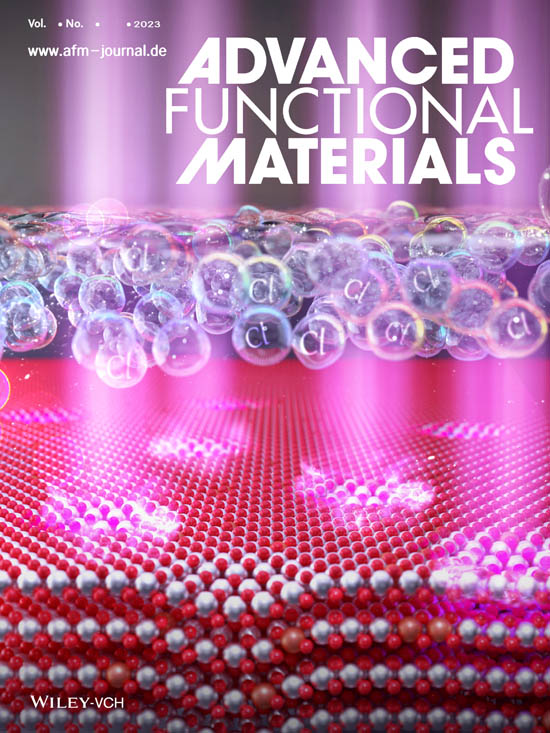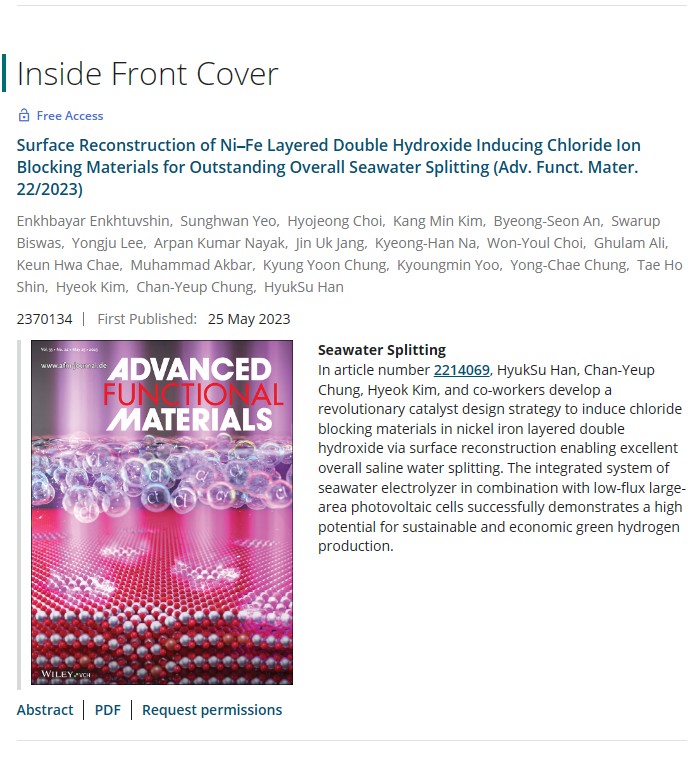 ADVANCED FUNCTIONAL MATERIALS _ Inside Front Cover
Volume 33, Issue 22
May 25, 2023
Surface Reconstruction of Ni–Fe Layered Double Hydroxide Inducing Chloride Ion Blocking
Materials for Outstanding Overall Seawater Splitting
(Adv. Funct. Mater. 22/2023)
Enkhbayar Enkhtuvshin, Sunghwan Yeo, Hyojeong Choi, Kang Min Kim, Byeong-Seon An,
Swarup Biswas, Yongju Lee, Arpan Kumar Nayak, Jin Uk Jang, Kyeong-Han Na, Won-Youl Choi,
Ghulam Ali, Keun Hwa Chae, Muhammad Akbar, Kyung Yoon Chung, Kyoungmin Yoo, Yong-Chae Chung,
Tae Ho Shin, Hyeok Kim, Chan-Yeup Chung, HyukSu Han
2370134 First Published: 25 May 2023
https://onlinelibrary.wiley.com/doi/10.1002/adfm.202370134

Image created by Younghee Lee / CUBE3D Graphic.