PUBLISHING NEWS
The publisher selected our Cover Graphic.
Wiley_ADVANCED MATERIALS TECHNOLOGIES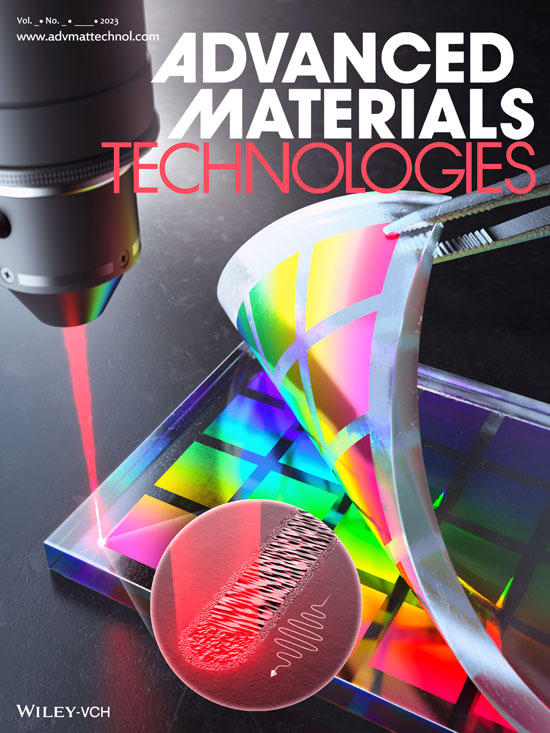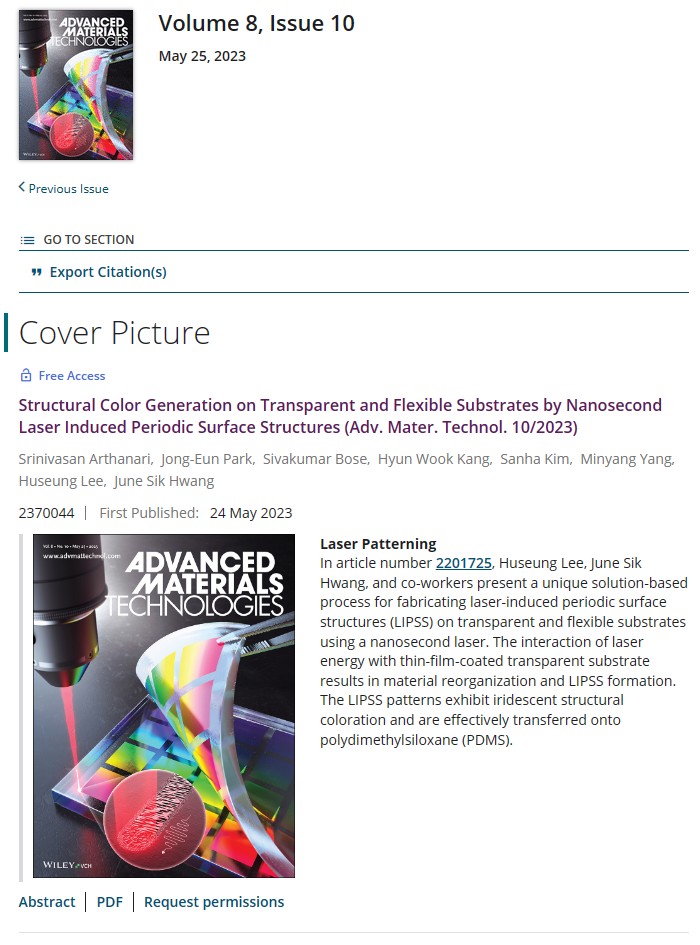 ADVANCED MATERIALS TECHNOLOGIES _ Front Cover
Volume 8, Issue 10
May 25, 2023
Structural Color Generation on Transparent and Flexible Substrates by
Nanosecond Laser Induced Periodic Surface Structures
(Adv. Mater. Technol. 10/2023)
Srinivasan Arthanari, Jong-Eun Park, Sivakumar Bose, Hyun Wook Kang,
Sanha Kim, Minyang Yang, Huseung Lee, June Sik Hwang
2370044 First Published: 24 May 2023

https://onlinelibrary.wiley.com/toc/2365709x/2023/8/10
Image created by Younghee Lee / CUBE3D Graphic.