PUBLISHING NEWS
The publisher selected our Cover Graphic.
Wiley_ADVANCED ENERGY MATERIALS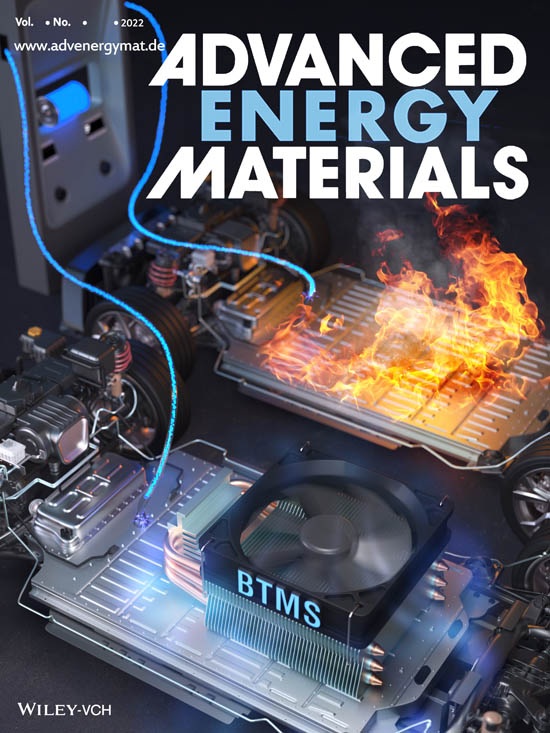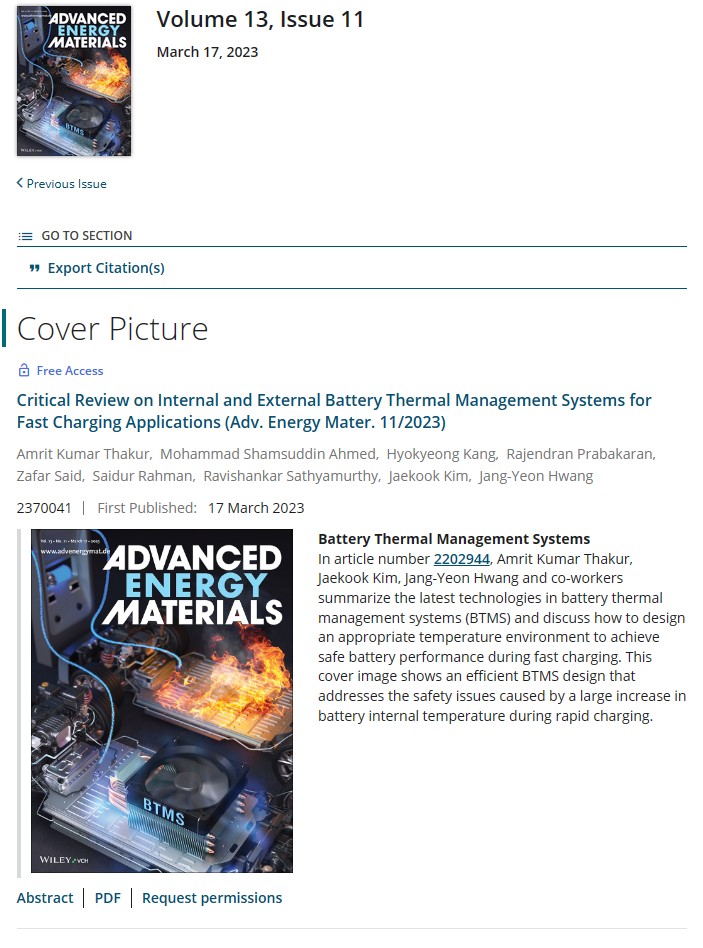 ADVANCED ENERGY MATERIALS _ Front Cover
Volume 13, Issue 11
March 17, 2023
Critical Review on Internal and External Battery Thermal Management Systems for Fast Charging Applications
(Adv. Energy Mater. 11/2023)
Amrit Kumar Thakur, Mohammad Shamsuddin Ahmed, Hyokyeong Kang, Rajendran Prabakaran,
Zafar Said, Saidur Rahman, Ravishankar Sathyamurthy, Jaekook Kim, Jang-Yeon Hwang
2370041 First Published: 17 March 2023
https://onlinelibrary.wiley.com/doi/10.1002/aenm.202370041
Image created by Younghee Lee / CUBE3D Graphic.