PUBLISHING NEWS
The publisher selected our Cover Graphic.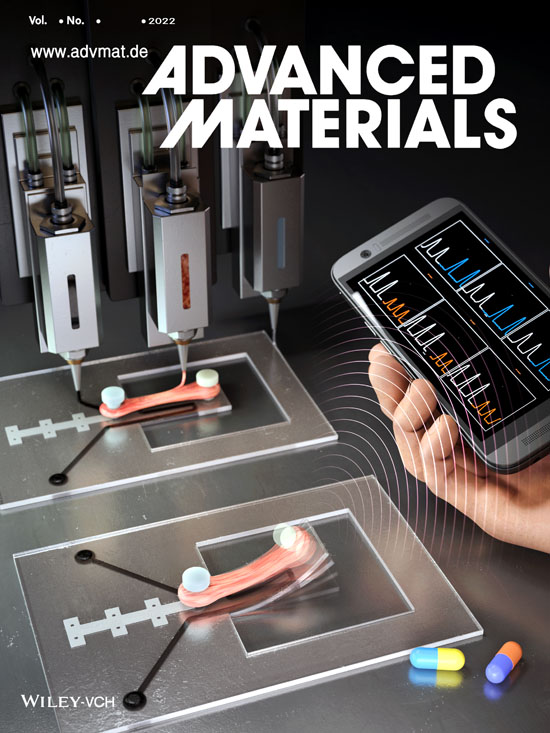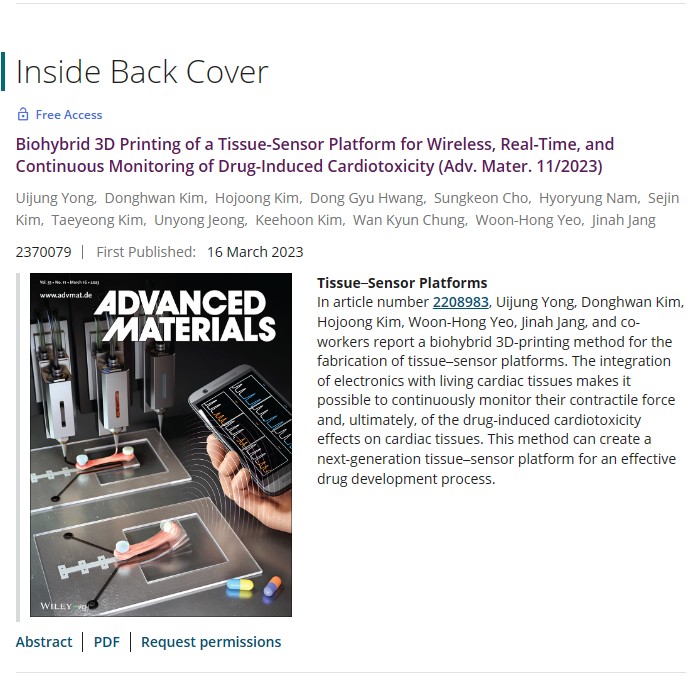 ADVANCED MATERIALS _ Inside Back Cover
Volume 35, Issue 11
March 16, 2023
Biohybrid 3D Printing of a Tissue-Sensor Platform for Wireless, Real-Time, and
Continuous Monitoring of Drug-Induced Cardiotoxicity
(Adv. Mater. 11/2023)
Uijung Yong, Donghwan Kim, Hojoong Kim, Dong Gyu Hwang, Sungkeon Cho, Hyoryung Nam, Sejin Kim,
Taeyeong Kim, Unyong Jeong, Keehoon Kim, Wan Kyun Chung, Woon-Hong Yeo, Jinah Jang
2370079 First Published: 16 March 2023
https://onlinelibrary.wiley.com/doi/10.1002/adma.202370079
Image created by Younghee Lee / CUBE3D Graphic.