PUBLISHING NEWS
The publisher selected our Cover Graphic.
Wiley_ADVANCED MATERIALS INTERFACES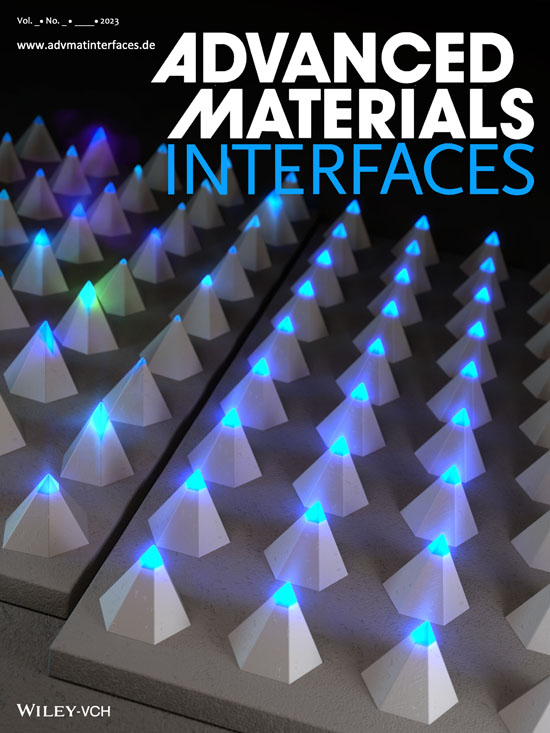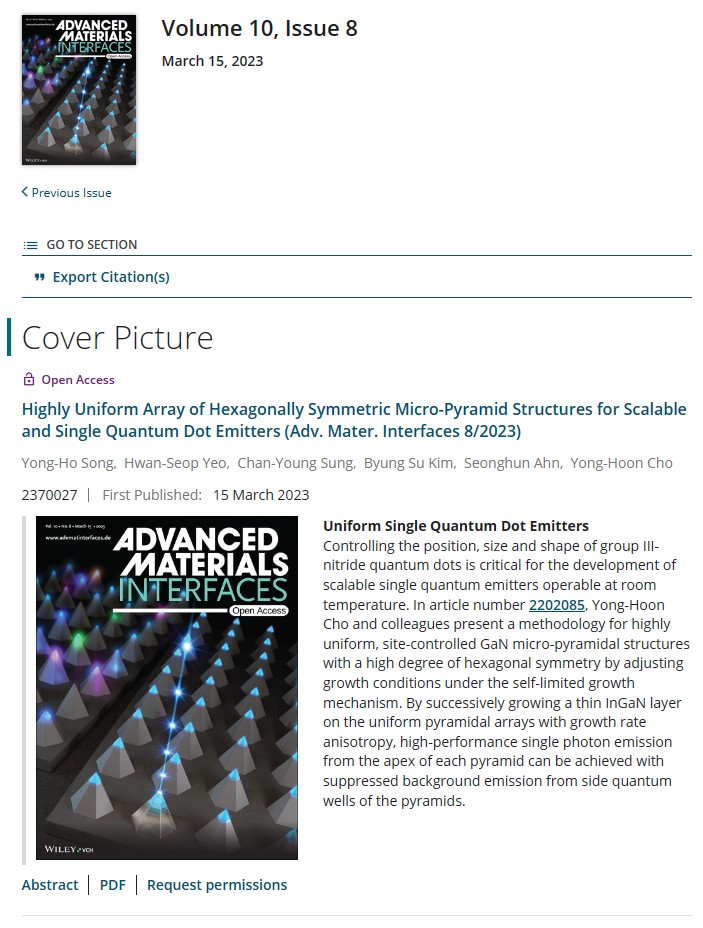 Advanced Materials Interfaces _ Front Cover


Volume 10, Issue 8
March 15, 2023
Highly Uniform Array of Hexagonally Symmetric Micro-Pyramid Structures for
Scalable and Single Quantum Dot Emitters
(Adv. Mater. Interfaces 8/2023)
Yong-Ho Song, Hwan-Seop Yeo, Chan-Young Sung, Byung Su Kim, Seonghun Ahn, Yong-Hoon Cho
2370027 First Published: 15 March 2023

https://onlinelibrary.wiley.com/toc/21967350/2023/10/8
Image created by Younghee Lee / CUBE3D Graphic.